The Daily Dish: E-Rate Funding Applications for Schools and Libraries Reaches $3.9 Billion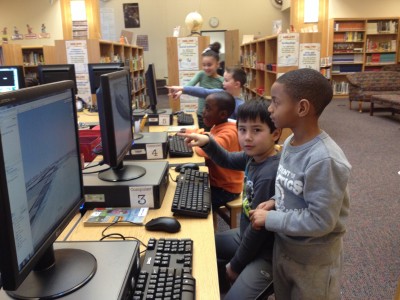 The Daily Dish digs deeper into one of the day's top news stories on K–12 education. Make sure to add High School Soup to your RSS feed for all the latest updates and follow the Alliance on Twitter at @All4Ed for more education news.
---
The Federal Communications Commission (FCC) reformed it and thousands of schools and libraries across the country have come, signing up for newly available E-rate funding for the 2015-16 school year to ensure their students can sign on to quality Wi-Fi in the classroom.
As EdTech K-12's D.  Frank Smith noted recently, E-rate funding applications have reached $3.9 billion for 2015-16 school year, calling it "a sign that educators are taking full advantage of the recent reforms." Last year the FCC voted to increase funding for the federal E-rate program and provide U.S. schools and libraries with access to an additional $1.5 billion annually to improve internet access. This move would help to decrease the digital divide typically felt by rural and low-income districts.
This ambition on the part of schools and libraries is what will ensure E-rate reform has its "intended impact," according to FCC Chairman Tom Wheeler. Wheeler wrote in a blog on the FCC's website titled, "If You Reform It, They Will Come," that the increase in funding will "…open up new educational opportunities for students across the country."
In a 'deep dive' analysis Wednesday, Education Week's Benjamin Herold considers the impact E-rate funding could have on a few of the roughly 8,000 schools and libraries slated to receive it. Specifically, Herold examines how Milwaukee, Wisconsin's public school system is planning to improve access to quality broadband for its 77,000 students after receiving a letter from the FCC detailing the funding it would receive.
Milwaukee's public school system was allotted more than $9 million in funding for the coming school year and is planning to have in place a "robust wireless networks that cover the entire building in 100 percent of Milwaukee schools by June 30, 2016."
Milwaukee's public school system and thousands of others have stepped up and took advantage of the new E-rate opportunities early. As Wheeler emphasized, "These requests reflect long pent-up demand," proving that E-rate reform was long overdue. He writes: "In the past, many schools and libraries didn't bother to apply for Wi-Fi funding because they had no hope of getting funds. That is no longer a problem."