The Daily Dish: Focusing on Struggling, Under-served Students is Fundamental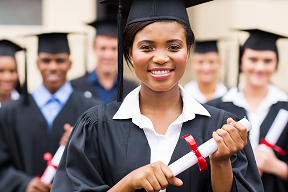 The Daily Dish digs deeper into one of the day's top news stories on K–12 education. Make sure to add High School Soup to your RSS feed for all the latest updates and follow the Alliance on Twitter at @All4Ed for more education news.
---
Improving the educational opportunities and outcomes for struggling and underserved students is fundamental to improving graduation rates, post-secondary enrollment, and even the economy. Organizations such as the Alliance, states, schools, and districts have made it their mission to provide these students with a more equitable education. For many, achieving that mission is still underway.
New analysis from the Institute of Education Sciences, a research branch of the U.S. Department of Education (ED), suggests that those states who made it their task to improve struggling schools under ED School Improvement Grants (SIG) and Race to the Top (RTT) program in 2009 found the job difficult to accomplish. According to the report released Tuesday, 84 percent of states made turning around low-performing schools a top priority, but 58 percent said they found it "very difficult" to do so. Moreover, in 2013, 40 states reported "significant gaps in expertise for supporting school turnaround." The findings are based on interviews with administrators from 49 states and the District of Columbia.
A Wednesday article from NPR's Eric Westervelt examines one of the struggles facing schools in Las Vegas, Nevada. The cities schools have been plagued with overcrowding in one of American's fastest growing cities. As Westervelt points out, an elementary school designed to serve 780 students now enrolls 1,230. This contributes to a diminishing amount of student, teacher interaction and even forces some students to take all of their classes online.
Sometimes all a struggling student needs is an opportunity – or an educator devoted to making that opportunity happen. In a Q&A with The Hechinger Report, author and counselor Joshua Steckel discusses why he left his job at a private Upper East Side high school in New York to work with primarily low income high school students in Brooklyn. In the interview, Steckel explains how he could sense in his students a drive to achieve higher benchmarks in school and go on to post-secondary education, but many lacked proper mentorship to carry out these goals. Steckel says:
"Students need counselors to stand beside them and look into the future with them, and they need counselors who can offer the intensive support and advocacy required to navigate the process."
While Steckel was able to improve opportunities for struggling students in high school, Michael Lombardo, the chief executive officer of Reading Partners, argues reading is critical to bridging the opportunity gap for traditionally underserved students – particularly African American and Latino Boys. This movement made some strides last week when President Obama unveiled his e-book initiative aimed at getting more books into the hands of disadvantaged youth.
In a blog for The Huffington Post, Lombardo writes of a need to guide boys of color at a young age with reading, saying: "If we do this right, we will not only improve academic achievement and the overall quality of life for boys and young men of color, we can also send a message to them of compassion and encouragement."