The Alliance for Excellent Education's Statement on Gun Violence in America's Schools and Communities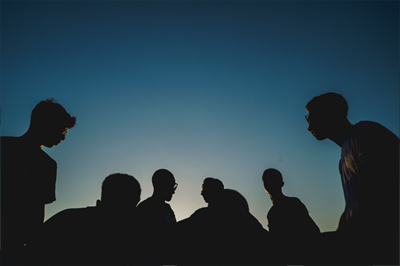 If there are two places where children should feel safe in America, it is in their homes and schools. Unfortunately, for too many of the nation's children, their classrooms have become killing zones. It does not matter the grade level or state; first graders in Connecticut and community college students in Oregon alike are victims of mass school shootings. No community—large, small, urban, rural, or suburban—is immune to the rash of gun-related violence. Unless the nation acts, these tragic incidents that murder our children will continue to occur.
The lens through which a problem and possible solutions are viewed inevitably is influenced by each person's unique experiences. From the student who must walk through a metal detector as she enters her school building to the student who spends Saturday mornings in a deer blind hunting with his father, each has an important perspective. It is paramount that this diversity of viewpoint is recognized and embraced rather than ignored. For in the final analysis, ending gun-related school violence requires all of us to become part of the solution.
The Alliance for Excellent Education (All4Ed) supports a multi-tiered approach to addressing school-related gun violence that must include the following:
1. Student voices. All4Ed supports all students who exercise their First Amendment right to freedom of speech and to peaceably assemble to petition the government for a redress of grievances. The fundamental purpose of public education is to develop student agency to foster an educated citizenry able to engage in the democratic process. Often the most teachable moments are found in the most tragic times. Even in a time of deep despair and sadness, the students of Parkland, Florida, have lent their powerful voices to the discussion on how to curb gun violence. Their first-hand accounts of facing their mortality and coping with their ongoing sorrow make them much better suited to speak on the topic than most. School and community leaders should encourage this discourse and provide time and space for these young people to express their views. Those who wish to silence them because they are "too young" and conspiracy theorists who cast aspersions on their character and motives should tread lightly. The voices of today's students will, in a few short years, transform into votes.
The National School Walkout is March 14, 2018, and March for Our Lives is scheduled for March 24, 2018.  All4Ed encourages anyone interested in participating or supporting these efforts to visit the links provided.
2. Promotion of safety and well-being. All4Ed believes that schools need resources and training necessary for teachers, faculty, and staff to create safe and healthy schools for all children. While school security measures are critical to ensuring school safety, an armed cadre of teachers is not the answer. Rather, policy solutions should encompass the following:
Ensure that schools have requisite personnel, including school counselors, psychologists, psychiatrists, therapists, and other mental health professionals. States and localities should prioritize funding to support these positions. At the federal level, the U.S. Congress should fully fund Student Support and Academic Enrichment grants under Title IV Part A of the Every Student Succeeds Act at the authorized level of $1.65 billion. Districts can use this funding for three broad areas, including supporting safe and healthy students with comprehensive school mental health, bullying prevention, violence prevention, and training on trauma-informed practices. These resources also may help address youth suicide. According to the Centers for Disease Control, suicide is the second leading cause of death for young people aged 10–24, with firearms being the most common mechanism of suicide in the United States.
Reform school discipline to reduce exclusionary practices and foster positive social and emotional learning for students.
3. Common-sense gun control measures. All4Ed believes that while respecting the Second Amendment, common-sense public safety laws that reduce gun violence and save lives can and should be enacted. Curbing incidents of deadly violence requires the nation to put aside partisan politics and agree to
stricter enforcement of gun laws that currently exist;
new federal legislation and regulation banning military-grade weapons (including automatic and semi-automatic weapons), high-capacity ammunition clips, and products that modify semi-automatic weapons into automatic firearms; and
expanded background checks that are more rigorous and effective.
Related Resources
Understanding How Community Violence and Trauma Impact Teens
Five Things Parents Need to Know About School Safety
Five Things Parents Need to Know About School Discipline
Four Elements for Creating a Positive Learning Environment