SXSWedu: Voting is Open!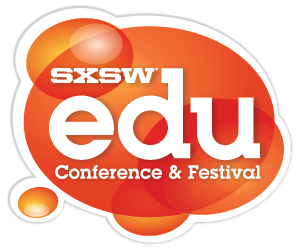 SXSW isn't just a music festival. The famous festival has sparked conferences and gatherings around the same time for a variety of professional fields, including education. SXSWedu Conference and Festival brings together innovative and energetic education leaders – including teachers, school and district staff, university professors, business leaders, and policymakers – to connect, collaborate, create and change teaching and learning.
To help determine which panels will be a part of SXSWedu, the conference organizers rely on internet voting: this is a conference for the people! This year, there are two panels that the Alliance for Excellent Education is championing, and we hope that you'll help us get them confirmed.
Linked Learning: Not Your Father's Shop Class
Linked Learning is a proven approach for education sweeping California's high schools. It's led to lower drop-out rates, increased college and career readiness, and most impressively, Linked Learning makes students excited and engaged. The practice fuses rigorous academics and career training with project-based learning in the classroom and workplace experience outside of it. Life comes to School. Now underway in nine California school districts, the practice is expanding to more than 50 more, making it available to almost one-third of high-school students. Linked Learning enjoys strong bipartisan political support in-state, and is winning notice outside California, as others consider implementation. For a look inside reform that works, come hear from a student, a principal, and policy makers.
Meet the Innovators: Succeeding Against the Odds, featuring Alliance president and former West Virginia governor Bob Wise
Too often conversations about education focus on the challenges we face instead of what IS working. Poor communities. Apathetic parents. Overcrowded classrooms. Lack of resources. But some teachers won't accept these excuses for their students to fail. Meet some of our country's incredibly inspiring teachers and learn how they are engaging their students, against all odds. We'll also hear from leaders in the education and media spaces to explore how combining strong leadership and teaching with education technology is creating even more opportunities to make learning dynamic. Be prepared to be inspired. And maybe bring a few tissues, too.
How can you vote?
Voting is easy! Follow the step by step instructions provided on this handy voting guide. In short, you'll need to create a SXSW account, sort through the sessions, pick Linked Learning and Meet the Innovators, and cast your vote. Head over to SXSWedu right now to promote two sessions that can make a positive difference in the fast-changing education landscape.
The Conference and Festival will next take place March 3-6, 2014 in Austin, Texas. Voting ends September 6, 2013.
Categories:
Uncategorized