Supporting 21st-century competencies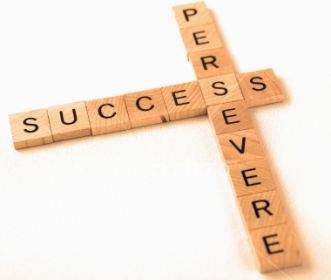 What does it take to succeed in the 21st century economy? This question has taken on new significance as it becomes clear that in a continually changing global economy, the skills that served the nation well in the past might not prepare us for economic success in the future. As the skills needed to succeed evolve, so too must the ways in which the nation's high schools prepare its students to succeed.
An increasing number of high schools are focusing on developing "deeper learning" competencies – the ability to think critically, solve complex problems, master core academic content, work collaboratively, and communicate effectively, as a means to prepare students for both college and career. There has also been increasing attention on grit, tenacity, and perseverance, as additional competencies critical for success.
The U.S. Department of Education's Office of Educational Technology recently posted the draft report entitled Promoting Grit, Tenacity, and Perseverance: Critical Factors for Success in the 21st Century online for comments. The Alliance for Excellent Education submitted comments in response to the draft report highlighting some important issues raised and some things worth considering as schools try to create opportunities for students to develop these competencies.
First, it is critical that educators have a strong understanding of child development and the specific strategies necessary for supporting the development of competencies, such as self discipline, independence, emotional regulation, and interpersonal and intrapersonal skills in a manner that is age appropriate, consistent, and supportive. This has implications for how pre-service training, clinical experiences, and professional development are provided to support educators in this area.
Developing these competencies is also impacted by the instructional strategies promoted and supported by the individual school. For example, personalized learning, project-based learning, and smaller learning communities, something particularly helpful at the secondary school level, are effective in both improving student engagement and achievement and in developing these competencies. However, in an accountability-driven culture, especially as it relates to teacher evaluations that are significantly based on students' performance on standardized tests, it is important to consider whether teachers are less likely to address students' needs for developing these competencies. To what extent and in what capacity can teachers' efforts be evaluated and supported?
The transition to the Common Core State Standards also has implications for this work. The increased rigor due to the shift to college- and career-ready standards, assessments, and instruction must also be paired with an increase in the academic, social-emotional, and mental supports students need to meet these higher standards. The Department of Education's draft report includes a discussion on addressing the mental health needs of students, as well as the psychological resources available to students. The draft report notes that students need skills to cope with challenging emotions and difficult situations, which can be especially overwhelming in the most under-resourced and struggling communities.
Unfortunately, due to state and local budget cuts and limited resources, schools—often those serving students with the greatest needs—have cut back on the number of school-based mental health professionals. This was highlighted in the recent U.S. House of Representatives Committee on Education and the Workforce hearing, "Protecting Students and Teachers: A Discussion on School Safety," held on February 27, 2013. The lack of or limited access to student support services, such as guidance counselors, social workers, and school-based mental health providers, can diminish a school's capacity to provide the support needed to develop competencies.
Perseverance, tenacity, conscientiousness, and resilience are undeniably critical competencies for success in both college and career. However, schools must be thoughtful in their approach to develop these competencies. In particular, students growing up in the nations most under-resourced communities, who often face unimaginable challenges on a daily basis, know perseverance and resilience in a way that is likely unknown to others. Schools must provide the wraparound supports necessary to ensure that each student has a true opportunity, in an environment that is as equally rigorous as it is supportive, to develop the broad array of competencies necessary for success.
Jessica Cardichon is Director of Federal Advocacy for the Alliance for Excellent Education. 
Categories:
Uncategorized