Summit Public Schools: Another Face of Learning

September 18, 2014 04:17 pm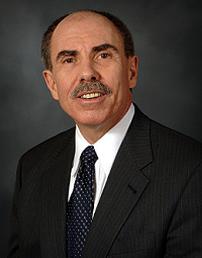 During recent trips to California, I visited a few Summit Public Schools's high schools that incorporate much of what the Alliance for Excellent Education advocates. Common Core implementation. Deeper learning outcomes of creative thinking, collaboration, problem solving, and student self-reflection on their learning. Blended learning of teaching and technology. Thorough application of data. Competency-based advancement. A focus on a heterogeneous student body, including the most traditionally underserved students.
Any one of these is a major policy initiative. At Summit Public Schools, a nonprofit charter management organization, I see how individual Alliance policy priorities are skillfully woven into a comprehensive pedagogical practice that achieves genuine learning gains for students.
My focus in this blog post will be major impressions of what the Bay Area–based Summit represents. I am not going to go into detail on the Summit methodology; for that, I encourage you to visit the Summit website and this excellent write-up by Getting Smart.
Summit puts the practice to much-discussed philosophy, processes, and practice. Founded and ably led by Diane Tavenner, the Silicon Valley initiative has grown to seven schools in California and two more planned for Washington State.
My first impression of Summit is the determination of its leaders and educators to overcome obstacles to make these learning experiences a reality. Don't go looking for a Summit school that looks like a traditional high school building. I walked by the new Daly City school three times thinking my GPS had steered me wrong since I was in the midst of a city-county complex of government office buildings. Finally, I figured out that Summit was on the second floor of a community clinic. In Sunnyvale, I found myself in a suburban business and industrial park and thought, "How can there be schools here?" Sure enough, one of the vacant single-floor complexes is being converted into a grade 6–12 school, one grade at a time.
"Real estate is hard to find," smiles Roger Zamora, Summit's former manager of communications. The Summit leadership finds a location and makes it work for students' needs.
In Summit schools, you will not find traditional classrooms and instructional styles. Students may be sitting in small teams at tables with their Chromebooks while either engaging in a common project or involved in individual study time. Teachers sit talking to students one at a time or they walk around checking in with teams at tables. Each student has a personalized learning plan. No piece of paperwork filed away, this guides students, teachers, and parents every day. Students tell me their learning progress in terms of their individualized plans. Every student also has an adult mentor. Teachers are in close communication with each other as well as their students. I don't see students falling through cracks here.
Data is important here. After searching for an off-the-shelf product that met their needs, Summit uses a dashboard called the Personalized Learning Plan (PLP) that was designed in-house. Students check their dashboard and measure their progress. Teachers and parents regularly share information digitally. Teachers and school leaders continuously evaluate data to determine what works and what needs to be changed. What impresses me is how frankly Summit educators talk about changes they have made resulting from unrelenting review of student data.
I am struck at how insightfully Summit students talk about their deeper learning process. Three sixth-grade students discuss in a matter-of-fact manner about how well they are doing to meet learning objectives of collaboration and creative thinking. "At first, working with others was hard for me," explains one student. "But I'm learning how to work with others, and understanding how important it is." Others show me their digital dashboards while explaining their progress in different subjects and group projects.
No one complains about implementing the Common Core State Standards. A teacher shrugs, "We believe in college- and career-ready standards. The Common Core is fine with us."
Summit Public Schools began as a Silicon Valley high school reform effort and is now moving to establish middle schools. Like many successful secondary school initiatives, new Summit schools build one grade—approximately 100 students—at a time rather than starting all grades in a new school. The Sunnyvale campus started with sixth grade last year, doubled with a new class this year, and so on, until it reaches enrollment for all grades. Nor is commitment daunted by square footage. At the Sunnyvale campus, Roger showed me an empty half of the current building, explaining Summit will make this ready for the new incoming class by the fall. But what happens when the third class enters a year from now? "Not sure," he smiled, "but we will find somewhere to expand" as the school gradually grows to grades 6–12.
Summit was created to teach a heterogeneous student body, including traditionally underserved students. Student demographics vary school to school, but Summit's overall mission is to meet students where they are and prepare them for college and a career. So far, the data representing Summit's track record is impressive. Successful learning can have different faces and models. A good lesson for both policymakers and practitioners, Summit Public Schools offers a powerful example of how commitment, quality teaching, and effective technology application makes a genuine difference for all students.
Bob Wise is president of the Alliance for Excellent Education and former governor of West Virginia.
Categories:
Uncategorized