Six Summer Tips To Tip The Scale For Digital Learning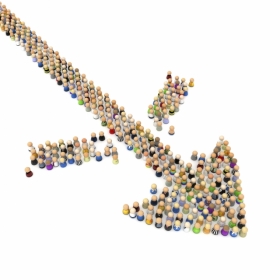 It's Thursday, and that means it's time to talk digital learning! Today's post comes from Terri Schwartzbeck, Senior Digital Outreach Associate at the Alliance for Excellent Education. 
It's been a big week for digital learning. Last week, President Obama paid a visit to Mooresville, North Carolina, which is fast becoming a mecca of sorts for proponents of the power of technology to change learning. And the Associated Press reports that the LEAD Commission is finalizing a five-point plan to speed the adoption of digital learning in schools.
Additionally, the latest round of data from Project Tomorrow's Speak Up survey and the Pew Internet and American Life Project continues to show that advanced technology is becoming increasingly ubiquitous. A majority of adults now own a smartphone, while 65 percent of middle school students and 80 percent of high school students now possess such technology. More than 60 percent of high schoolers are online at least weekly to find resources to support their homework. And finally, the number of middle school students that own a personal tablet computer doubled in just one year, between 2011 and 2012.
Here at the Alliance, we've just wrapped up a first-ever, seven-week Massive Open Online Course (MOOC) on the Digital Learning Transition with over 2500 participants. The conversation on social media continues to be rich and the number of educators who seem to join the discussions increases every day. So what needs to be done to push the power of digital learning over the tipping point?
Six Summer Steps to the Tipping Point: 
As we like to say at Digital Learning Day, try something new! Spend some time this summer experimenting with a new tool or resource. You can find ideas and recommendations at http://digitallearningday.org/learn-and-explore/digital-learning-tools/.
Become more of a digital learner yourself! Try out one of the many free online courses available to learn a new skill or subject. Or, check out one of the Alliance's webinars at www.all4ed.org/webinars to get up to speed on a new topic in education or policy!
Preach, but not to the choir. Talk to your fellow educators, leaders, parents, community members about the power of digital learning. Encourage them to try out social media or some other digital tool to experience it for themselves.
Start getting ideas for the fall. Check out http://digitallearningday.org/learn-and-explore/digital-learning-tools/ for a huge array of tools and resources suggested by experienced practitioners.
Join a community of practice. Check out the other MOOCs available from the Friday Institute or the Epic-Ed community, and get ready for Connected Educator Month in August.
Tell your story. One of the most important things we need now as we approach the tipping point is more stories of success. As you try new tools and ways of teaching, document your experience and your students' work. Take photos, save screenshots, and send them to us at http://digitallearningday.org/learn-and-explore/share-your-story-form/.