Simplify and Upgrade the E-Rate Program to Bring America's Classrooms Into the Digital Age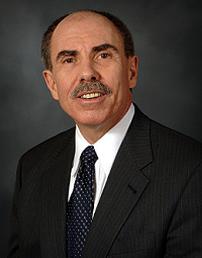 The recent Washington Post article, "Obama Pushes Ambitious Internet Access Plan for Schools," states that some members of Congress are questioning President Obama's goal to provide high-speed internet service to 99 percent of all U.S. schools within five years. Rather than questioning the president's support of this goal, the article should have addressed a more important question: Why isn't everyone supporting it?
Connecting the nation's schools with the most modern and high-speed internet access is the best way to help American students catch up with their international peers and meet rapidly rising workforce demands. Without this change, students will continue to lack the required minimal skills to enter the modern workforce and succeed, thus, hurting their futures and negatively affecting the economy. Only through a systematic new means to deliver high-quality instruction that combines great teaching with the latest technology will the United States be able to reverse this downward trend. In an economy that is two-thirds driven by consumer spending, the long-standing moral imperative to provide every student with a high-quality education now joins with the economic imperative that America produce highly skilled workers who are also well-paid consumers.
Wiring all schools with high-speed broadband is the first step toward the implementation of new learning models to improve students' skills. Students cannot take advantage of new ways to personalize learning-such as online classes and digital textbooks-that allow for real-time updates as new knowledge is learned, and technology-administered assessments if their schools are not able to handle the increased internet activity because they have poor-quality broadband.
Where conditions are complex or rapidly changing-certainly the case in modern telecommunications where smartphone generations are measured in months-the U.S. Congress traditionally confers authority to boards and commissions to respond to pressing needs. Such is the case when Congress passed the Telecommunications Act of 1996 and directed the Federal Communications Commission (the FCC) to establish rules to run E-Rate, a program that gives discounts to schools and libraries so they can connect to the internet. And by asking for public comments as it considers the first upgrade of E-Rate since its inception seventeen years ago, the FCC is following its congressional mandate.
This proposed change of the E-Rate program is the best chance the nation has to achieve the important goal of providing its students with adequate access to the internet and technology in today's modern world. Why? Two reasons: (1) E-Rate has already proven to be effective; and (2) Congress gave the FCC the authority to act on its own. In other words, we don't have to wade through partisan bickering and a seemingly never-ending process to bring the promise of technology to classrooms across the country. The time is now for bold leadership.
When the E-Rate program was first enacted, only 14 percent of schools had internet access; today, nearly every school and library has some level of internet access. Access alone, however, is no longer sufficient. The world in 1996 was a vastly different place compared to today. Dial-up connections are a thing of the past and have been replaced by high-speed broadband and interactive tablets. Where E-Rate was once considered successful if a few teachers and administrators could connect to the internet, today's schools often have every teacher and hundreds of students simultaneously seeking internet access. For schools to provide their educators and students with the latest technology needed to teach and learn-E-Rate must be modernized.
The Alliance for Excellent Education believes that three things must happen as the FCC goes through its rulemaking process to improve the E-Rate program.
The application process needs to be simplified to get rid of unwieldy requirements for schools and libraries, such as requiring them to complete six forms over the course of a year to receive an E-Rate discount. The process is so complicated that many school districts must hire consultants to help them. Nearly one in four of rejected applications were denied just because of errors in the application process.
E-Rate must be upgraded to emphasize the technology that will most effectively strengthen student learning. Modern technology like broadband and wireless should be prioritized over twentieth-century technology like telephone landlines.
Most importantly, funding for E-Rate must be increased. Demand outpaces supply for E-Rate by more than two to one. This year, about $2 billion in funding is available, but schools and libraries require $5 billion. E-Rate must have the funding needed to bring the nation's classrooms into the digital age.
Now for the real questions: How much will this cost, and who is going to pay for it?
Ultimately, the FCC will decide based on its open and rigorous rulemaking process. When the Obama administration launched ConnectEd, administration officials were cited suggesting that it would cost less than an extra 40 cents per month on phone bills to pay for 99 percent of the nation's students to have high-speed broadband internet access in their schools and libraries. To help support E-Rate and other similar programs, nearly everyone already pays a "universal service charge" calculated based on usage of long-distance service. Most of us have never really noticed this fee that, at least on my phone bill, is often less than $1 per month. For an increase of less than the cost of one postage stamp per month, or the price of your favorite latte per year, we can collectively connect America's classrooms with high-speed broadband internet access.
Obviously, we can afford a 40-cent increase in our phone bills. Even more obvious is that we cannot afford to miss this opportunity.
Congress granted the FCC the power to modernize and expand E-Rate in times like these. Through a transparent and public process, the FCC is gathering public comments before deliberating and releasing a rule that has the potential to be one of the most important and positive education initiatives since E-Rate itself passed in 1996. The president, Congress, governors, school districts, teachers, parents, and students around the country should embrace this opportunity to connect 99 percent of students to high-speed internet access in schools and libraries within the next five years.
Demonstrate your support; visit www.99in5.org and sign the national petition. Together, we can bring America's classrooms into the digital age.
Bob Wise is president of the Alliance for Excellent Education and former governor of West Virginia.