School Districts Identify Three Large Barriers to Offering Career and Technical Education to High School Students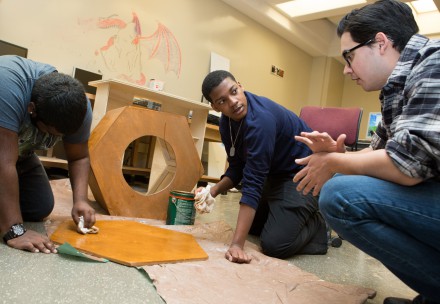 New data from the National Center for Education Statistics (NCES) provides a closer look at access and barriers to career and technical education (CTE) offerings in public high schools across the country. Here is the good and bad news from the findings for the 2016-17 school year.

The Good News: Working for Credit
The data demonstrates that most CTE courses offered in public school districts are structured as career pathways, and that courses are aligned with postsecondary programs allowing students to earn credits.
Seventy-three percent of districts offered CTE courses for which students can earn high school and postsecondary credits. More than half of districts surveyed offered CTE courses that earn high school credits in math, science, English/language arts, or social studies, showing alignment to core academic subjects.
Two thirds of all districts reported that most or all of their CTE programs are structured as career pathways. Students in career pathways, such as a Linked Learning program, are more likely to graduate high school than their peers in traditional high school programs.
The Bad News: Barriers to CTE Persist
 Districts reported large or very large barriers to offering CTE programs to high school students. Fifty percent reported lack of funding or high cost of programs as a barrier, 44 percent said finding or keeping teachers for in-demand industries and occupations, while 43 percent cited facilities or space limitations.
What's Next on CTE?
Despite these hurdles, there are avenues to provide high-quality CTE offerings. There's been movement at the federal level over the last year to reauthorize the Carl D. Perkins Career and Technical Education Act, the nation's largest federal investment in secondary and postsecondary CTE. Bills introduced in the House and Senate have focused on closing the skills gap through high-quality CTE programs and increased opportunities for dual-enrollment and work-based learning.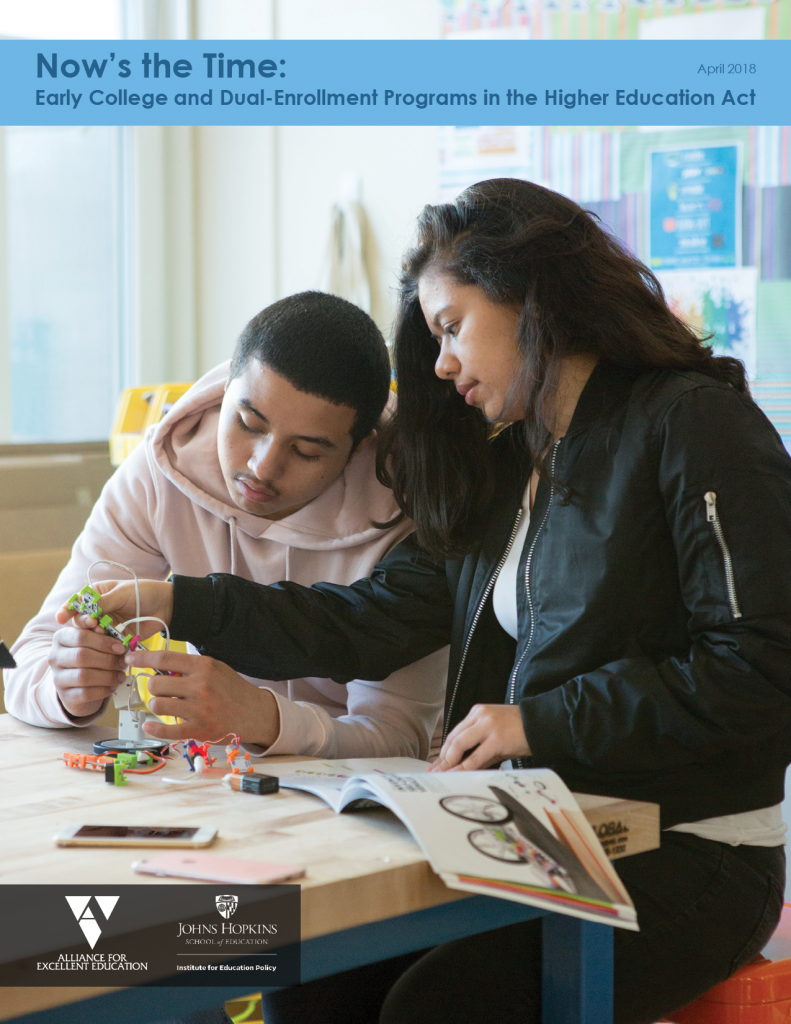 Early college high schools (ECHSs) and dual-enrollment programs offer students the opportunity to pursue college-level credit-bearing course work while still in high school. To reduce the cost burden associated with these courses, a recent report released by the Alliance for Excellent Education recommends that Congress consider a pilot program that would allow high school students to use their federal Pell Grants to pay for college courses.
Policymakers, district and school leaders, and local employers also can look to successful private-public partnership programs that link education and workforce development opportunities. Delaware Pathways, supported by the Pathways for Prosperity network, is an example of a program that integrates the state's labor market needs into academic instruction.
In the meantime, dig deeper into the NCES data, Career and Technical Education Programs in Public School Districts: 2016–17, at https://nces.ed.gov/pubsearch/pubsinfo.asp?pubid=2018028.
Photo by of Allison Shelley/The Verbatim Agency for American Education: Images of Teachers and Students in Action