Revitalizing Assessments With Technology

It's Thursday, which means it's time to talk digital learning! The following blog post comes from Erin Frew, Principal of New Tech West High School in Cleveland and one of the Project 24 Team of Experts.
As the principal of New Tech West High School, a Project Based Learning model, in Cleveland, OH, one of my large areas of emphasis has been assessment. Technology can be used to speed the use of formative assessment to guide instruction as well as create spaces for students to imaginatively demonstrate what they have learned through their projects.  Student creations take a variety of forms, whether it is through using photo editing software to create a collage or utilizing a music app to record a song.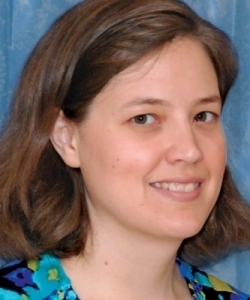 Technology use begins with teachers frequently use on-line quizzes and forms to to quickly assess students to determine where instruction needs to take place.  Instruction is differentiated based on those results.  In our geometry classes, for example, the teacher will give a pre-assessment at the beginning of the project to determine which students can primarily use guided computerized instruction, which may include enrichment activities, which students need to attend small workshops with her, and which students need more intensive one-on-one assistance.  Throughout the project, she does dipsticks with the students and changes placements as they progress towards the end product.  By the end of any project, all students have received the instruction they personally need to meet the standards laid out for them.
What we have learned at New Tech West is that while we want our products to be attractive, it is also vital that it not be all flash and no substance.  In the examples that follow, the emphasis was on content first, and then on how the students displayed their knowledge.  Teachers worked backwards from the standards to design the products, and the based on their formative assessments, devised workshops and activities for students to teach the standards and skills needed to complete the project.
Technology also allows students to artistically display their knowledge. For example, in our team taught American History class, students employed a free software program to create a scrapbook showing the progression of a family's experience as they moved from the Roaring 20s until the end of the Great Depression.  Students picked a role that appealed to them, whether it was a mother or a young child, and created images that demonstrated what their life was like during that time.  Working as a group, students then developed the scrapbook, including captions with references to important events during the period, to show readers that their understanding of the period.  Products were extremely varied in how they looked and read, but all showed incredible depth of learning.
In a Spanish III class, students created their own music videos to teach lower level students how to conjugate various verbs in the Spanish language.  This allowed incredible freedom for students to choose what kind of music they liked, and several used an app to create their own tunes.  They then overlaid the music onto video, and then sang or rapped the songs.  Students conveyed their knowledge, and were able to provide the Spanish students a fun way to learn knew verbs.
As a school, we are constantly trying to find ways to use technology to help us engage our students in their assessments.  By proposing end products that allow them to be creative in their demonstration of their knowledge, we find that they more actively participate in the learning they need to complete the products.
Erin Frew is the principal of New Tech West High School in Cleveland, Ohio and a member of the Project 24 Team of Experts. New Tech West's mission is to equip students with strong social and collaborative skills to produce graduates who are confident learners and prepared for success in college or the twenty-first-century workplace. Ms. Frew started her career in the Houston Independent School District as a science teacher. Coming back home to Cleveland, she taught at James Ford Rhodes High School for four years before serving as a small school principal at John F. Kennedy and Early College High Schools. Ms. Frew is thrilled to be a part of the New Tech Network, with its emphasis on project-based learning (PBL) and one-to-one computing. She is particularly proud of raising her school's performance index by 9.9 points, taking her school from "Continuous Improvement" to "Effective" in one school year.