Resources for reading heading to Louisiana

January 16, 2013 07:17 pm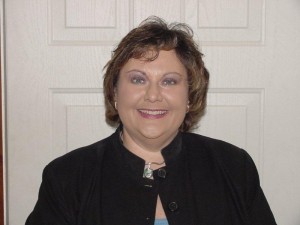 The following blog post comes from Dr. Gwile Paul Freeman, Superintendent, Catahoula Parish School District, in Harrisonburg, Louisiana.
Literacy is one of the most critical parts of academic success, but too many of Louisiana students leave high school without the literacy skills they need to succeed in college and work. Thanks to the hard work of Congressman Rodney Alexander and Senator Mary Landrieu, students in Catahoula Parish School District and across Louisiana will receive extra support in reading and writing through federal funds made available through the Striving Readers Comprehensive Literacy (SRCL) program.
As leading members of powerful Congressional committees that fund the SRCL program, their support is critical to provide continued funding of statewide literacy instruction for students from early childhood through high school. The program provides funds to schools in highpoverty districts to expand teachers' and school leaders' knowledge that is essential to help all students read and write well in all subject areas.
As Superintendent of Catahoula Parish School district, I understand how important strong reading and writing skills are to a student's future success. I also understand how the federal government can play an important role in helping Louisiana students develop these skills.
Louisiana was one of six states to receive a federal Striving Readers Comprehensive Literacy grant, which focuses on improving children's literacy development from birth through grade twelve. Additionally, Catahoula Parish was one of seventeen school districts in Louisiana to receive a sub-grant from the state to implement additional reforms in Catahoula. Ultimately, we want 90 percent of our students to score at least basic or higher on literacy assessments. Catahoula will accomplish this goal by delivering a curriculum aligned to standards for college- and career-readiness, using technology to address unique learning challenges and increase student engagement, and targeting literacy instruction and interventions to meet students' needs.
To ensure the work we have already done continues, we need the federal government to keep its commitment to our students by providing continued funding through the Striving Readers Comprehensive Literacy program. My school district faces very specific challenges that would be hard for me to address without the added funds from this program. Of the 1,500 students in my school district, more than three-fourths of our student population receives free or reduced priced lunch.
In 2012, the Committee on Appropriations in the U.S. Senate and House of Representatives set the SRCL program funding for Fiscal Year (FY) 2013 at the same level as FY 2012—$160 million. I am grateful for Congress' actions, but in order for the seventeen school districts in Louisiana to continue its literacy work, it is imperative that the proposed federal literacy funding levels are preserved and signed into law. Currently, Congress is operating off of a continuing resolution that is set to expire in March of 2013, and SRLC is included in the short-term budget. However, in order for Louisiana and the other SRCL states to ensure they have continuation grant funding, the President needs to sign the appropriations bill into law.
No piece of legislation turns into law without a member of Congress pushing a specific priority. Congressman Alexander and Senator Landrieu have been effective leaders on this issue. I hope they continue their leadership until this bill becomes law. With their continued support, Catahoula Parish School District and other districts across Louisiana will receive the funding we need to connect research and good practice in the classroom for our neediest students.
Dr. Gwile Paul Freeman is Superintendent, Catahoula Parish School District, in Harrisonburg, Louisiana. You can learn more about the Catahoula Parish School District here.
Categories:
Uncategorized