Reflections on ESSA's Opportunities for Digital Learning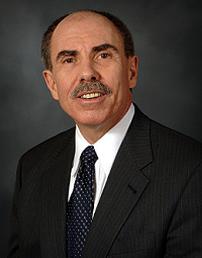 Now that the Every Student Succeeds Act (ESSA) has become law, the next year will be a time of constructive chaos and opportunity. The chaos comes from constructing an airplane in three separate locations at the same time the plane is flying.
In Washington, DC, the U.S. Department of Education (ED) is developing and issuing regulations further defining ESSA. Meanwhile, every state capital is creating plans for statewide implementation of the new law. Finally, at the district level, each of the 15,000 school district central offices are also undertaking required planning. While these various plans come together, the education airplane that serves 55 million students must remain in the air; there is no option to pause for landing during this yearlong process.
For state and district leaders, planning the transition from federal mandates to extensive local autonomy presents a momentous opportunity to transform their school systems, particularly around digital learning. While meeting the ESSA planning requirements, these local leaders can reaffirm what they want students to gain from the learning process and institute major changes made possible by modern technology.
Quality teaching accelerated by the effective use of technology now permits teachers to address students' individual learning needs, rather than relegating students to a "one-size-fits-all" industrial-era model. Fortunately, provisions within ESSA offer states the flexibility and support they need to expand digital learning opportunities within their schools. Starting with School Year 2017–18, districts must use a portion of the funding they receive through a new flexible "student support and academic enrichment grant" to support digital learning opportunities. Districts will decide how best to support digital learning with these new grant funds and can use up to 15 percent of the grant to purchase devices, equipment, and software. Additionally, under ESSA, states can tap existing federal funding for teacher professional development to provide educators with the training and support needed to implement digital learning practices in their classrooms.
But if districts want to make the most of these new federal funds, and implement technology in meaningful and lasting ways, they must develop plans for maximizing technology's impact on student learning—and develop those plans before purchasing a single device. My mantra is "plan before you purchase; don't purchase and then plan."
When I discussed ESSA's implications on digital learning recently at the Association of California School Administrators (ACSA) 2016 Superintendent's Symposium, one of the participating superintendents shared a similar sentiment. She warned that district leaders must guard against "random acts of technology" in classrooms. The symposium, which brought together more than 700 superintendents from California, provided an opportunity to discuss using technology to support teaching and learning, and empowering educators through high-quality professional learning opportunities in our digital world.
Today's school district leaders are working diligently in so many areas, from developing cultures of innovation inside their schools, to providing flexibility for using space and time to create new learning opportunities, to improving the use of data while updating the privacy safeguards. Opportunities like the ACSA Superintendent's Symposium give superintendents the means to work and solve problems together, and result in collaborative steps to raise student learning outcomes.
As school districts undertake the planning necessary to implement digital learning changes under ESSA, district leaders can turn to Future Ready Schools (FRS), a free, comprehensive systemic planning process, for guidance and support. Developed by the Alliance for Excellent Education and numerous educational partners, FRS assists district leaders with the formulation of school system digital learning plans. The extensive resources that FRS provides ensure those plans align with instructional best practices, are implemented by highly trained teachers, and lead to personalized learning experiences for all students, particularly those from traditionally underserved communities.
As I have seen in the effectiveness of many grassroots campaigns, and overheard multiple times at the ACSA Superintendent's Symposium, "Education won't change from top down, but from the bottom up." ESSA provides the foundation for this "bottom up" transformation. Future Ready Schools can be a powerful partner as state and district leaders make this transformation a reality.
Bob Wise is president of the Alliance for Excellent Education and former governor of West Virginia.