Redefining Infrastructure
Happy Independence Day! While it may be a holiday, it is also Thursday, and that means it's time to talk digital learning! Today's post comes from Gail Pletnick, Superintendent of Dysart Unified Public Schools in Arizona and a member of the Project 24 Team of Experts.  
I am going to propose a "new" way to think about building the infrastructure needed for the transition to a digital learning environment in our schools.  I will not focus on technology resources but rather concentrate on human resources.  I propose without a strong infrastructure built of supportive and collaborative people the best technology tools will be useless.
Of course, bandwidth, Wi-Fi access, and all the other typical resources discussed as infrastructure must be addressed, but we cannot forget about the people side of the infrastructure equation.  Yes, that includes those experts in IT, but it also includes those instructional leaders in the classroom and those models in the administrators' chairs.
Professional development and training is critical to building that infrastructure, but what that looks like and how that is delivered can look very different.  For example, having the opportunity to mentor allows an opportunity to learn and be mentored as well.  The exchange of ideas and materials provide building blocks for learning and the chance to problem solve collaboratively is priceless yet costs nothing more than a little time.  The opportunity to build a network of support but also a coalition to drive change across the nation and the world is powerful.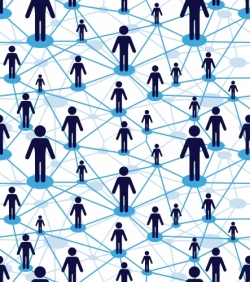 One of the things I have learned is that regardless of the size of a school or district and no matter where that school or district is geographically located, there are some very common interests and needs as we work to prepare all students to be workforce ready for the 21st century.  Sharing our interests, our challenges and opportunities make all of our jobs just a little easier.  So getting schools and the "human resources" within each school connected through an initiative like Project 24, I suggest, is building the infrastructure for the integration of technology and the transition to digital learning.
Gail Pletnick is superintendent of the Dysart Unified School District, one of the largest districts in Arizona. Prior to assuming her current position, Dr. Pletnick served as assistant superintendent in charge of educational programs and support services in the district. Before moving to Dysart, Dr. Pletnick was director of school accountability and analysis for the Deer Valley Unified School District in Phoenix, Arizona. Her professional experiences also include serving as a principal in both public and private schools in Pennsylvania and Arizona. She is a member of the Project 24 Team of Experts.
Previously, Dr. Pletnick taught at the pre-school through higher education levels, including serving as an adjunct professor for the Arizona State University doctoral program. Under her leadership, the Dysart Unified School District has earned a number of awards and recognitions at the state and national levels, including being one of the first districts in Arizona to earn districtwide international accreditation through the AdvancED Accreditation Commission. The district was also named as a 2012 National Schools Boards Association Teaching and Learning Visitation Site.