Recommendations for edTPA Implementation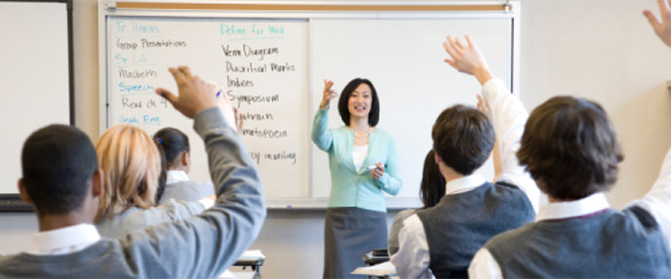 The press to ensure equitable opportunities for all students demands different solutions than those applied over the past several decades. U.S. schooling continues to be compromised by a fragmented system of teacher training and development that depends mostly on inputs—academic degrees, years of experience, and paper and pencil licensure exams—that are poor predictors of later effectiveness in the classroom.
The good news is that edTPA, a new performance assessment for beginning teachers, is now available for state adoption.  edTPA—developed by more than 1,000 teachers and teacher educators from twenty-six states and piloted and validated with more than 12,000 teaching candidates—captures multiple measures of teaching practice in twenty-seven subject areas. It provides evidence of a teacher candidate's ability to effectively teach his/her specific content area that can inform licensure as well as preparation program renewal and accreditation.
Aligned with the Common Core State Standards and the InTASC Model Core Teaching Standards, edTPA is embedded in classroom instruction during a student teaching or internship placement that shows how teacher candidates develop and evaluate student learning.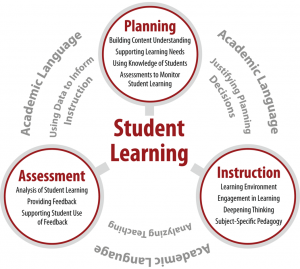 To help states successfully implement edTPA, the Stanford Center for Assessment, Learning, and Equity (SCALE) issued specific recommendations based on its research and experience in developing and piloting edTPA over a five-year period. SCALE recommends that states allow for a period of low-stakes program participation that provides time for faculty, candidates, and P-12 partners to become familiar with the requirements and learn how to integrate them into coursework and clinical experiences. States could adopt various approaches to phase in edTPA, thereby providing programs opportunities to learn and benchmark candidates' performance. For example, during the full first year of use, states could include the edTPA as part of program completion requirements without using the edTPA results for consequential decisions.
SCALE also recommends that states develop readiness activities for edTPA implementation, working closely with programs, districts, P-12 partner schools, and parent/guardian organizations regarding edTPA expectations, roles, and responsibilities. These activities can provide powerful learning opportunities that advance a common understanding of effective teaching in relation to edTPA tasks along with the effective use of performance data to support candidates and program improvement.
State and institutional policies should support opportunities for candidates to develop the necessary knowledge and skills prior to edTPA completion. Policies should encourage collaboration among teacher preparation programs and P-12 partners in developing extensive formative experiences for candidates such as planning curriculum units, designing instruction to support learning goals and student needs, and evaluating student learning to provide feedback and inform teaching. University- and school-based faculty will need opportunities to score and calibrate judgments of candidates' performance using the edTPA rubrics.
SCALE also recommends that each state establish its desired performance standard or passing score with guidance from the profession and in consideration of state data. A national standard setting committee recommended a maximum score of 42 for a passing score, with a confidence interval set at 37 to 42. In order to support candidates and program learning, the committee recommended that states may want to consider establishing a lower initial performance standard that could be raised over time.
The recommendations reflect the input of the edTPA Policy Advisory Board.
Download the recommendations for more information.
Watch the Alliance archived webinar: "Ensuring Readiness to Teach: edTPA Support and Assessment."
Mariana Haynes is a senior fellow at the Alliance for Excellent Education. 
Categories:
Uncategorized