PERKINS REWRITE: House Education Committee Passes Bill to Update Nation's Main Career and Technical Education Law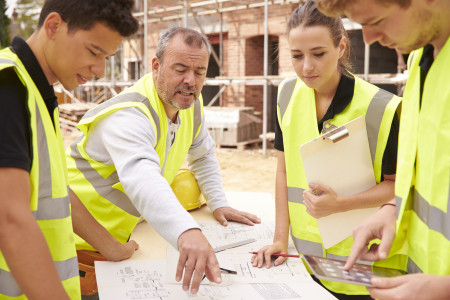 On May 17, the U.S. House of Representatives Education and the Workforce Committee unanimously approved legislation to improve the nation's career and technical education (CTE). The bill, Strengthening Career and Technical Education for the 21st Century Act, was introduced by U.S. Representatives Glenn "GT" Thompson (R-PA) and Raja Krishnamoorthi (D-IL); it would update the Carl D. Perkins Career and Technical Education Act (Perkins), which provides more than $1.1 billion in federal education funds for middle schools, high schools, and postsecondary education.
"This bill is about ensuring all Americans can pursue multiple pathways to success," said House Education and the Workforce Committee Chairwoman Virginia Foxx (R-NC). "Career and technical education has long made a positive difference for students and communities, despite the false perception it's somehow less valuable than a bachelor's degree. We must continue to improve the narrative about CTE, and just as importantly, we must update our CTE policies to reflect the realities of today's economy."
The bill would improve alignment between programs in high schools and community colleges with the local job market by ensuring local business leaders help develop CTE programs and set state and local performance goals. By promoting work-based learning and evaluating CTE providers on their ability to prepare students for the workforce, the bill seeks to close a "skills gap" in which graduates lack the knowledge and practical experience for available jobs.
"This legislation is an investment in our students, our workers, and our economy, which will help build a workforce prepared for the good-paying jobs of the twenty-first century," said Krishnamoorthi. "The job training, apprenticeship, and technical education programs supported by this bill will help hardworking families across our country join and stay in the middle class. I'm proud to work with my colleagues from both parties to build a more promising future for millions of American students and families."
In the May 19 episode of Federal Flash, the Alliance for Excellent Education's five-minute video series on important developments in education policy in Washington, DC, Nikki McKinney, the Alliance's director of policy development and federal government relations, noted that Republicans and Democrats alike praised the bill's important role in helping to close the skills gap.
"Specifically, members cited the renewed emphasis on the development of high-quality CTE programs and the focus on increased opportunities for dual-enrollment and work-based learning," McKinney said. "Members also highlighted the improved collaboration between schools, employers, and higher education, as well as a new provision that prevents states from cutting state funds and using federal dollars to plug those holes."
The Strengthening Career and Technical Education for the 21st Century Act is largely identical to legislation the House passed last year by a vote of 405–5. Still, the bill must pass the full House and Senate—where changes are likely. President Trump has stressed the importance of closing the skills gap and U.S. Secretary of Education Betsy DeVos has said that the Trump administration is "committed to increasing access to career and technical education for college students and adults alike." (Also see, "Under Trump and DeVos, Could Time Be Right to Update the Nation's Career and Technical Education Law?")
So while Trump and DeVos appear to be committed to updating the nation's main CTE law, the bill still has a long way to go before it lands on Trump's desk for signature.
More information on the bill is available at http://edworkforce.house.gov/news/documentsingle.aspx?DocumentID=401633.
Jason Amos is Vice President of Communications at the Alliance for Excellent Education.
Categories:
Uncategorized