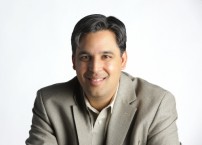 Vijay Ravindran
Amazon veteran with extensive experience injecting innovation into legacy companies and leading startups from creative ideas to successful operations
Vijay Ravindran is an Amazon veteran with extensive experience injecting innovation into legacy companies and leading startups from creative ideas to successful operations. From February 2009 to December 2015, Mr. Ravindran was senior vice president and chief digital officer at Graham Holdings Company (formerly The Washington Post Company). While at Graham Holdings, he was also the day-to-day chief executive officer of its social news business, Trove.
In 2005, Mr. Ravindran joined with former White House Deputy Chief of Staff Harold Ickes to launch the political technology startup Catalist. As its founding chief technology officer, he led all the technology aspects of developing the company's software and data products.
Prior to Catalist, Mr. Ravindran was a technology director at Amazon.com. He joined Amazon in 1998 as a software engineer and held a variety of engineering and management roles. From 2003 to 2005, he led the Ordering group, which was responsible for consumer purchasing on all Amazon properties, including Shopping Cart, Checkout, 1-Click and Your Account.
Mr. Ravindran graduated from the University of Virginia in Charlottesville in 1996 with a BS in systems engineering. He is a member of the board of directors of the Indian American Leadership Initiative.