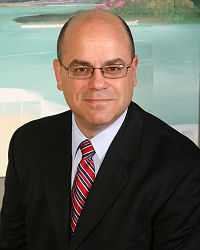 Joseph Garcia
Global Partnership Schools, Senior Vice President, District and School Services
Joseph Garcia is senior vice president of district and school services at Global Partnerships Schools. The son of a lifelong classroom teacher, he has spent twenty-five years communicating about schools, teaching, learning, and working to improve public education.
Most recently, Mr. Garcia was vice president for advocacy and communications for the North Carolina New Schools Project, an organization working to accelerate systemic, sustainable secondary school reform across the state of North Carolina. Previously, Mr. Garcia was chief communications officer for Miami-Dade County Public Schools working with then-Superintendent Rudy Crew on his ambitious reform agenda.
While with Achieve, Inc., Mr. Garcia had a key role in launching the American Diploma Project and organizing two National Education Summits of governors and CEOs. He was a successful public affairs consultant with CommunicationWorks in Washington, DC, where his clients included the National Center on Education and the Economy, the White House Initiative on Educational Excellence for Hispanic Americans, New American Schools, Success for All, and the federal and Maryland state education departments.
Mr. Garcia started his career as an award-winning journalist covering education for three newspapers on Time magazine's Top 10 list. He received a BA degree in history and government from Harvard University.