PD in Your PJs?

October 17, 2013 04:55 pm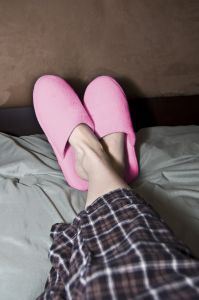 It's Thursday, and that means it's time to talk digital learning! This guest post comes from Mary Ann Wolf, CEO of Wolf Ed. Mary Ann works closely with the Alliance on digital learning, and previously served as the Executive Director of the State Education Technology Directors Association.
Online professional development. It's becoming so popular that it now has its own month – Connected Educator Month. A growing base of research also supports the development of Professional Learning Communities, or PLCs, especially those that are online. In a September report, the Institute of Education Sciences found that "the online environment frees teachers to collaborate without the typical time, space, and pace constraints of traditional PLCs and lets teachers access and share knowledge rapidly and comprehensively.
In appreciation of this, the Alliance for Excellent Education in partnership with the Friday Institute for Educational Innovation at North Carolina State University have embarked on some exciting new forms of professional learning opportunities.
As a part of the Digital Learning Transition MOOC for Educators (MOOC-Ed), currently in its second run, participants were invited to participate in a Twitter Chat hosted by Tom Murray (@thomascmurray) in conjunction with #edtechchat last Monday, October 7. The hour-long Twitter chat was fast and furious, with 2,100 Tweets from all over the country and world. Approximately 300 educators participated, which meant that the chat comments hit the newsfeed of approximately 2.1 million people.

This is definitely a unique way to review and process information. While it can be impossible to read and digest every tweet, participants converge around ideas that resonate with their own experiences. During the chat, several themes emerged along with a refreshing consensus around the importance of student-centered and personalized learning. A few of the many poignant tweets include:
MaineSchoolTech: #edtechchat A1: More than the future, it is the moral imperative of delivering meaningful education that compels me to advocate for change.
jgmac1106: A1: that being said we are not just an information economy but a Makereconomy. #edtechchat
EmmausKevinK: @tcockrum Low level skills are being outsourced, we need higher level reasoning skills to succeed in today's environment. #edtechchat
jeditechsm: A2 Learning could/should look "messier" as students leverage technology to individualize and go global w/ their learning #edtechchat
shannondegan: A2: Great teaching is great teaching, it's the tools that change. #edtechchat
Even more than individual tweets, the shared sense of purpose and enthusiasm for better teaching was awe-inspiring. Participants also were able to make new contacts and expand their own individual networks.
The archive of the chat is available online, and a 12 minute broadcast from BAM Radio Network is available in iTunes.
The Alliance and the Friday Institute will host a second Twitter chat that will look more closely at  Professional Learning Opportunities on Monday, November 5, from 8:00 – 9:00 pm ET. We hope you will jump in and tweet with us! Follow us at twitter.com/all4edproject24.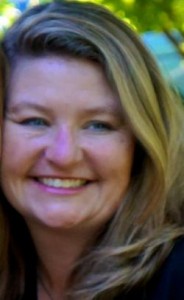 Mary Ann Wolf, Ph.D., is the CEO of Wolf Ed and has 15 years of experience in education and education technology. Dr. Wolf is co-leading the Digital Learning Transition MOOC-Ed with the Friday Institute and supports much of the Alliance's work in digital learning.  Dr. Wolf recently researched and co-wrote "The Digital Learning Imperative: How Technology and Teaching Meet Today's Education Challenges" and authored "Culture Shift: Teaching in a Learner-Centered Environment Powered by Digital Learning" for the Alliance for Excellent Education. Dr. Wolf helped develop and implement the first ever National Digital Learning Day with the Alliance for Excellent Education. 
Previously, Dr. Wolf was the Executive Director of the State Educational Technology Directors Association (SETDA). She was also a member of the NAEP Technology Literacy Assessment steering committee and testified before the US House of Representatives Education and Labor Committee.
Dr. Wolf taught fifth grade in Virginia. She earned her Ph. D at the University of Virginia where she studied education leadership and conducted extensive research on teacher time and professionalism.

Categories:
Uncategorized