Parting Words: Secretary of Education, First Lady, and President Obama Reflect on the Education Accomplishments of the Outgoing Administration

January 13, 2017 11:54 am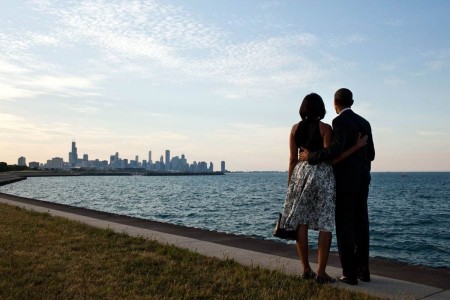 Even though just a few days remain before President-elect Donald Trump takes office, members of President Barack Obama's team have continued to advance the education priorities of the current administration, including issuing regulations and state guidance on the Every Student Succeeds Act (ESSA). Amid that work, though, U.S. Secretary of Education John King, First Lady Michelle Obama, and even President Obama himself have taken time in their final remarks to reflect on the administration's education accomplishments and outline the challenges that await the next administration.
In an exit memo released the beginning of this month, Secretary King highlighted the progress the Obama administration has made at all levels of education, from preschool through college. Noteworthy achievements include marking a record-setting national high school graduation rate—83 percent for the Class of 2015—and reductions in high school graduation rate gaps between students of color, students from low-income families, English learners, students with disabilities, and their peers.
King's memo also celebrated the administration's efforts to transform learning with technology, recognizing the ConnectED initiative, which aims to connect 99 percent of students to high-speed internet access by 2018, and Future Ready Schools®, an effort co-led by the Alliance for Excellent Education to support school districts in implementing digital learning strategies. The memo also recognized the administration's legacy of encouraging school improvement through rigorous academic standards and innovation with programs such as Race to the Top and its follow-up challenges, the Investing in Innovation (i3) program, and the Next Generation High School Initiative.
Additionally, the Secretary's memo highlighted the administration's work to protect students' civil rights and "safeguard the access of all students to a world-class education," an effort the memo described as "[o]ne of the Obama Administration's highest priorities." Moreover, King, who has described the U.S. Department of Education (ED) as a "civil rights agency," emphasized the need for future administrations to maintain a strong Office for Civil Rights within ED "to make our schools even safer, fairer, and more equitable, and help to ensure all students have the chance to achieve their fullest potential." He also encouraged states to "use their flexibility [under ESSA] to raise the bar for all students, not to lower it."
President Obama echoed those sentiments in his farewell address earlier this week and called on the nation to move beyond "disaffection and division" and embrace a sense of solidarity to advance equal educational and economic opportunities for all individuals.
"[S]tark inequality is also corrosive to our democratic ideal," Obama said. "And so we're going to have to forge a new social compact to guarantee all our kids the education they need." He added that addressing inequities in opportunity requires the collective effort of the nation. "It falls to each of us to be those anxious, jealous guardians of our democracy; to embrace the joyous task we've been given to continually try to improve this great nation of ours," he said. "Because for all of our outward differences, we, in fact, all share the same proud title, the most important office in a democracy: citizen."
Meanwhile, Mrs. Obama offered a message of inspiration directly to students in her final remarks earlier this month. "[O]ur glorious diversity—our diversities of faiths and colors and creeds—that is not a threat to who we are, it makes us who we are," the First Lady said during an event to honor the national school counselor of the year. "I want our young people to know that they matter, that they belong. So don't be afraid—you hear me, young people? Don't be afraid. Be focused. Be determined. Be hopeful. Be empowered. Empower yourselves with a good education, then get out there and use that education to build a country worthy of your boundless promise."
Kristen Loschert is editorial director at the Alliance for Excellent Education.