Obama Administration Releases New Recommendations on School Discipline

January 08, 2014 11:04 am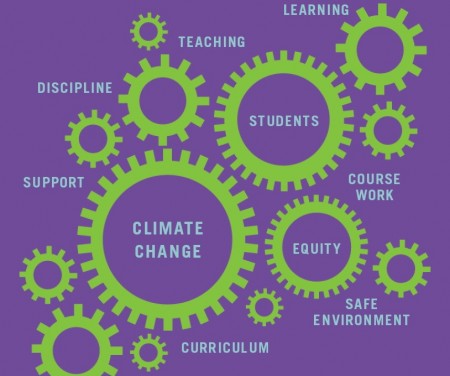 The Obama administration issued a set of recommendations for classroom discipline policies this morning designed to end disparities in how students of different races are punished for violating school rules. The administration's guidelines reflect a trend of activists and pundits calling for a change in school discipline policies that emphasize restorative measures that keep students in school, as opposed to ones that pull them away from learning.
Read the full Associated Press story for more details.
Alliance president Bob Wise released a statement on the new federal guidelines, saying, "Current 'zero-tolerance' policies are doubly detrimental to students."
The Alliance for Excellent Education has released three reports in recent months on promoting a positive school climate, all of which work in tandem and support this morning's announcement. Each paper focuses on a different recommendation; each of which work in tandem to form a holistic view of a productive, positive school environment.
In the first paper, Climate Change: Creating an Integrated Framework for Improving School Climate, the Alliance establishes a broad framework for improving school climate, citing and analyzing data from the U.S. Department of Education's Office for Civil Right's Civil Rights Data Collection (CRDC).  The report posits that school discipline, curriculum, and teaching are interconnected and any effort to address one issue will be limited unless the other two are addressed as well.
The following paper, Climate Change: Implementing School Discipline Practices that Create a Positive School Climate, addresses the issues involved and reasons behind this morning's federal announcement. The Alliance highlights that students who are expelled and suspended are more likely to disengage from the classroom and coursework and increase their changes of dropping out. The report recommends addressing school discipline policies in fair and equitable ways that ensure that all students graduate from high school ready for college and a career.
The third and most recent paper in the Alliance's climate change series, Climate Change: Providing Equitable Access to a Rigorous and Engaging Curriculum, highlights the importance of schools implementing high-quality, high-standards coursework that is aligned with college- and career-ready standards. The Alliance posits that students when students are challenged and motivated to succeed, achievement gaps narrow and learning and outcomes improve.
The fourth and final paper in the school climate series will be released later this month.
Categories:
Uncategorized