No Matter How You Measure Them, College Remediation Rates Are Too High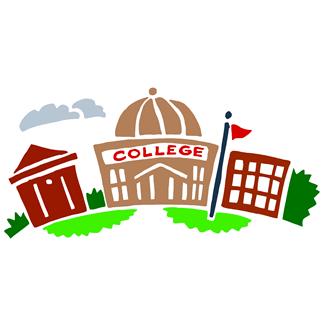 Carol Burris raises some important points about data on college remediation rates, which have become the basis for education policy in recent years. As the organization that is the source of the data she says is erroneous, the Alliance for Excellent Education has the obligation to try to clarify the picture.
The Alliance agrees wholeheartedly that policy should be informed by accurate data. And one would think that the question, "How many students take remedial courses?" would yield a ready, reliable answer. Unfortunately, that's not the case.
The National Center on Education Statistics (NCES), the arm of the U.S. Department of Education that is the best source of data on education nationally, provides at least four measures of remediation rates. They all have strengths and limitations, and no two agree.
The Alliance, in its 2011 report, uses data from a survey that accompanied the National Postsecondary Student Aid Study. It finds that, in School Year (SY) 2007–08, 44 percent of associate's degree students and 29.5 percent of bachelor's degree students took a remedial course. Overall, 36 percent of first-year students had to take a remedial course, which we rounded up to 40 percent. That's not terribly far from the mark.
Burris points to another NCES survey, which finds that, in SY 2007–08, 20 percent of students had taken a remedial course. But the fine print of the survey suggests that these figures should be taken with a grain of salt. They are students' self-reports, and as the report notes, students might not know they are in a remedial course. Also, the response rate for the survey was very low, and while the statisticians at NCES attempted to correct for the low rate, the report notes that "the results … are neither certain nor conclusive."
Probably more accurate data comes from a longitudinal study of the high school Class of 2004, known as the Education Longitudinal Study of 2002 (ELS:2002). That study is based on a nationally representative sample of students, and the researchers follow the same group of students over time. This study finds that, in 2006, 26 percent of students in four-year colleges and 39 percent of students in two-year colleges took at least one remedial course. That's a bit below the Student Aid Study findings, but considerably above the national survey.
So let's say that the ELS:2002 data is right. What does that tell us? First, these are national averages, and in some institutions the remedial rates can be far higher. Three-fourths of freshmen at the six community colleges operated by the City University of New York required at least one remedial course in 2011. Other institutions report similar rates.
Second, the point the Alliance made in its 2011 report still stands: remediation, no matter how extensive, is costly and wasteful. Students pay for courses for which they receive no credit. Institutions, most of which are publicly funded, pay for courses that teach material students should have learned in high school. And, because students who take remedial courses are more likely to drop out without earning a degree, taxpayers pay for the lost wages and income these students do not receive.
It's in everyone's interest, then, to curb remediation rates. One way to do that is to ensure that students graduate from high school prepared for college and a career. That's why the standards that states are now implementing are so important. Accurate data is critical moving forward, and there is a need for better data on how many students actually take remedial courses. But by any measure, remediation rates are too high.
Robert Rothman is a senior fellow at the Alliance for Excellent Education.
Categories:
Uncategorized