Next Generation Now: Transforming High Schools for Today's Students

October 04, 2016 12:12 pm
In one simple statement, a Pennsylvania superintendent captured the excitement of the current education landscape. "I've been in education since 1979," she said to me, "and I've never seen a greater moment for change."
This lunchtime observation at the recent second annual White House Summit on Next Generation High Schools reflected the inspiring activity around the room. Gathered at the event were state and school district leaders, educators, philanthropists, students, parents, and others committed to transforming the learning experience for all students, both now and in the future. These individuals and organizations were not reflecting on whether there was a chance for change; they were seizing the opportunity with concrete actions.
Less than a year ago, organizations and philanthropists came together at the first White House Summit on Next Generation High Schools to pledge their commitment to transform learning. At this year's summit, we saw the major progress turning these commitments into actions. School districts, from the most traditional to those on the cutting edge of innovation, shared practices of how their student-centered learning models are resulting in deeper learning outcomes of joining core academic content with critical thinking, problem solving, and student agency.
At the two summits, Oakland Unified School District (CA), Albemarle County Public Schools (VA), Columbus City Schools (OH), Miami-Dade County Public Schools (FL), Warsaw Community Schools (IN), South Fayette Township School District (PA), Highline Public Schools (WA), and many other districts joined together with XQ, Summit Public Schools, EL Education, P-TECH, New Tech Network, and Institute for Student Achievement (ISA) to demonstrate their commitment to creating education environments that improve learning outcomes for students, especially those who are traditionally underserved.
The action extends far beyond the summit.
Across the country, more than 2,400 superintendents representing more than 16 million students have committed to creating personalized learning environments and transforming learning through the use of technology as part of the Alliance's Future Ready Schools® initiative.
Meanwhile, more than 700 schools submitted ideas to reimagine high school through XQ: The Super School Project. As one of the many judges in this process, I was excited for the ten award winners, but I was equally enthusiastic about the quality and commitment shown by the hundreds of other applicants who represent the energy and passion of communities nationwide to bring true deeper learning outcomes to America's schools.
Additionally, the airing of "School of the Future," a special episode of NOVA on PBS, showed what the nation's high schools should look like and emphasized how the science of learning can shape the transformation of high schools to reflect what students need.
The evidence is clear—the movement for transforming high schools into genuine student-centered citadels of learning is gaining critical momentum. But how can this movement gain traction on a wider scale?
The new Every Student Succeeds Act (ESSA) presents an opportunity for change that has not been available in many years. As all fifty states and the roughly 15,000 school districts implement the provisions of the new law, they must develop plans for identifying and transforming their lowest-performing high schools.
The Alliance has released toolkits on early college and dual-enrollment programs; Advanced Placement and International Baccalaureate programs; deeper learning; personalized learning; and career and technical education to help school leaders leverage the opportunities within ESSA to improve outcomes for traditionally underserved students. In conjunction with the next-generation high school summit, the White House also released a fact sheet on additional resources provided by the U.S. Department of Education, nonprofits, and other organizations, as well as briefs on actions individual states and school districts are taking to redesign the high school experience.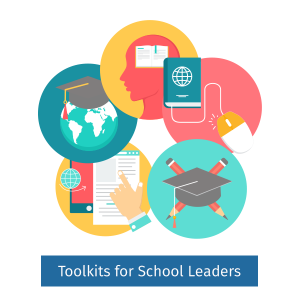 As various groups seize this seminal moment to improve teaching and learning for students, there are multiple terms and strategies emerging. My political experience has taught me that any time you can get 80 percent of people agreeing 80 percent of the time, there's a movement. That's what we have here. We may not share the same methods, but we share a common goal of student-centered learning that results in deeper learning outcomes for all students.
We must develop true synergy between practitioners, philanthropists, policymakers, parents, and students by sharing ideas and resources and connecting to move this collective goal of next-generation high schools forward. This change must happen locally and emanate from communities and schools across the nation, fueled by the support of these other key players.
Progress is underway, but we have to work together to accelerate impact. Right now, we have a few hundred next-generation high schools either in action or in the works. The challenge is to push that number into the thousands, turning this education niche into the new normal. All high schools, especially the nearly 2,400 that graduate fewer than two-thirds of their students, need rapid transformation for this generation.
One week's high-profile activities do not guarantee a movement's success. But seeing multiple different activities underway confirms the movement's progress. Continuing to work together will accelerate this progress and bring new learning opportunities to more students. The nation's student population has become increasingly diverse, and the schools must diversify to meet the full continuum of needs, strengths, and dreams of this population. What was once considered transformational must become the new traditional so that the nation's next-generation high schools serve this generation's students.
The Alliance is committed to working with many others to maximize this important moment. Over the coming months, the Alliance will explore ways to connect groups who share the mutual goal of supporting and/or building more next-generation high schools. If you or your organization is interested in working together, email Chip Slaven at cslaven@all4ed.org.
If you are a school leader, download the Alliance's next-generation high school toolkits to see how you can leverage opportunities available in ESSA to transform high schools.
I welcome your suggestions and opportunities to collaborate, share resources, and accelerate impact.
More to come!
Bob Wise is president of the Alliance for Excellent Education and former governor of West Virginia.