Morning Announcements: Sen. Alexander to Focus on No Child Left Behind Law

December 01, 2014 12:05 pm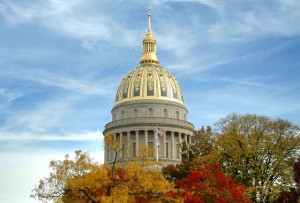 Sen. Lamar Alexander, the Tennessee Republican who is the incoming chairman of the Senate committee overseeing education, says his top education priority is fixing the Bush-era No Child Left Behind (NCLB) law. His goal? Get a bill signed by President Barack Obama that will require bipartisanship that's been elusive since the law, primarily designed to help minority and poor children, came up for renewal in 2007. Associated Press
As districts across the country implement Common Core, educators are calling for a restructuring of the school day so that students spend more time in each class. Instead of the typical class period of about 45 minutes, schools are lengthening classes to upwards of 90 minutes to cover all the material and allow teachers to change the way they teach to meet the new requirements.
In the second term of the Obama administration, the U.S. Department of Education, under Secretary Arne Duncan, has trained its efforts on principals by rolling out a series of initiatives that build on the growing body of research underscoring the role they play in schools' success. Education Week
With a big push from the state's new approach to education spending, many California school districts appear to be ramping up investments in positive approaches to discipline, emphasizing a connection with troubled students or offering them a chance to make amends, rather than taking more punitive actions.
Single-sex education is on the rise again in public schools as educators seek ways to improve academic performance, especially among the poor. At one school outside Fort Lauderdale, FL about a quarter of the classes are segregated by sex on the theory that differences between boys and girls can affect how they learn and behave. The New York Times
The Prince George's County, MD school system is investigating how the personal information of thousands of its employees ended up in a report that was forwarded to personal e-mail addresses outside the system this month. The Washington Post
IPads or Chromebooks? Los Angeles school officials want to give schools more choices in equipping students with new computers, part of an ongoing evolution of the district's approach to buying and using technology. The LA Times
About two weeks after sophomores at Highland Park High School in Highland Park, TX began reading "The Art of Racing in the Rain," by Garth Stein, in their English classes, they were told to stop. That book and six others were being pulled from the curriculum over parental complaints about sexual content and explicit passages, school officials said. The Texas Tribune
Many advocates of blended learning hope the move to computerized instruction will reduce costs in today's classrooms. The idea is that computers can take over much of the work of personalizing lessons, drilling students in basic skills and assessing them, thereby reducing teacher workloads, and potentially teachers. The Washington Post
Santiago Taveras, once the public face for many school closings during the Bloomberg years, is now working on turning around the troubled DeWitt Clinton High School in the Bronx. The New York Times
Today, there are 37,000 TFA alumni, and 10,500 corps members in the field. The current corps are just one percent of the U.S. teaching workforce, but the ripples TFA has created are far broader. NPR
Google's technology tools are being used more and more in school districts across the nation, and for Wisconsin's Kettle Moraine School District, it's no secret why. edSurge
Social media isn't just a fad for high schoolers, it's second nature. But some adults say that teens' social media use could affect their futures, making it necessary to talk to teens about being responsible on social media.  High School Notes – US News & World Report
Categories:
Uncategorized