Morning Announcements: Oakland votes in favor of parcel tax to fund College and Career Readiness Programs

November 06, 2014 11:30 am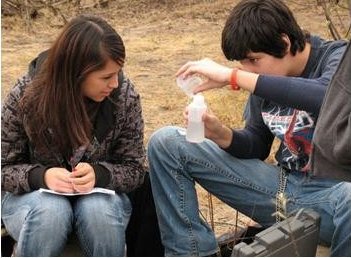 The nation's major teachers unions suffered losses across the country Tuesday, despite pouring about $60 million into federal, state and local races in the midterm elections. The unions, which are traditionally closely aligned with the Democratic Party, tried but failed to defeat such incumbents as Wisconsin Gov. Scott Walker, who was a top target because he limited collective bargaining and ended automatic dues deductions for public sector unions in the state
Union's heavily backed Tom Torlakson all the way to a victory as California State Superintendent of Public Instruction. Torlakson's win guarantees that there will be continuity on the key reforms underway in California schools, most notably the Common Core State Standards, the new Smarter Balanced assessments to be administered to 3 million California children in the spring, and the dramatic revision of school funding, including  targeting funds at low-income students, English learners and foster children.
Oakland Unified's first-of-its kind parcel tax to fund college and career programs passed Tuesday by a wide margin. The measure is believed to be the first in California to specifically target career programs at high schools. The tax is expected to raise about $13 million a year to expand career pathways programs to all Oakland high schools.
One day after Republicans won a majority of seats in the New York State Senate, New York City Mayor Bill de Blasio said he's in no rush to see them increase the number of charter schools allowed to open in New York City. Chalkbeat NY
Indianapolis Public Schools, in its first year under new Superintendent Lewis Ferebee, improved to a D-rated corporation after three straight years of F's. The Indy Star
The race for the District 3 seat on Maryland's Prince George's County Board of Education was deadlocked Wednesday with seven votes separating newcomer Dinora Hernandez and incumbent Amber Waller. The Washington Post
New York City Schools Chancellor Carmen Fariña suggests principals reduce stress levels by limiting homework for young students and having teachers work together to reduce the number of tests that older students take on the same day. Chalkbeat NY
Principals in thousands of the nation's schools know the answer because radio frequency chips are embedded in students' ID cards. Such technologies have become increasingly common in schools, still some wonder about the necessity of this technology that can take attendance, alert parents where their children get off the school bus or even speed up lunch lines.
The lawyer representing three former Fairfax County educators in a federal discrimination lawsuit filed new court documents to bolster their claims of a hostile work environment, including affidavits from five additional staffers who claim they, too, were discriminated against and treated harshly by the school system. The Washington Post
Educators throughout our state, nation, and world are always trying to save time and get better resources in order to provide the best available for their students. Here's a look at a few free tools for teachers that support the Common Core efforts eSchoolNews
TrueSchool Studio, headquartered in New Orleans uses research and design best practices to help schools around the country impact student outcomes via a theory of change: If schools and school leaders approached their problems like members of the design community, they arrive at solutions in a quicker, more cost-effective, more communal way. edSurge
Playing games at school can inspire students in ways that nobody could predict. Because games immerse students in a world outside their daily experience game-based pedagogy can help students learn skills that they could never grasp by reading a textbook. Here are five of them. The Journal
Asia-Pacific students have shown a mastery of the quantitative portion of the four-part Graduate Management Admission Test. That has skewed mean test scores upward, and vexed U.S. students, whose results are looking increasingly poor in comparison. The Wall Street Journal
Categories:
Uncategorized