Morning Announcements: New report – Latinos students make siginificant gains on math tests

November 10, 2014 11:40 am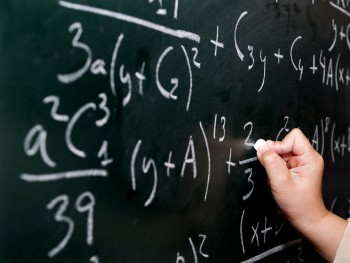 Hispanic students have made significant gains on federal math tests during the past decade, and Hispanic public school students in major cities including Boston, Charlotte, Houston and the District have made some of the most consistent progress, according to a report by Child Trends Hispanic Institute released Monday.  The report shows significant gains by fourth and eighth grade Hispanic students
New Jersey has won approval from the Obama administration to extend its new accountability system for intervening in the lowest-achieving schools, but state officials still have some work to do if they plan to seek another one-year federal waiver from the federal No Child Left Behind (NCLB) Act. NJ Spotlight
New York City Mayor Bill de Blasio's administration said on Friday that it would require the entire staff at two of New York City's lowest performing schools to reapply for their jobs next year, the result of a deal with the teachers' and principals' union that came just before a state deadline. The New York Times
In an Op-Ed published in The Sacramento Bee, Bob Wise, president of the Alliance and former governor of West Virginia, discusses the impact Linked Learning has had on students' success in California. Wise writes, "Imagine the impact on low-income communities nationwide if every class of high school seniors graduated equipped to excel in college or ready to start a career. Through Linked Learning, California is helping to lay that foundation for its students. The rest of the nation should take notice."
Florida parents and teachers have joined a national protest in which states have repealed their graduation test requirements, postponed the consequences of testing for the Common Core, and rolled back the number of required exams. In August, Education Secretary Arne Duncan stated that teachers needed more time to adapt to new standards and tests. The New York Times
While you're reading that, be sure to check out the latest in our Core of the Matter series. Monica Almond, policy associate at the Alliance, warns that the implementation of the Common Core could become a missed opportunity for schools that are largely focused on test scores rather than opportunities for deeper learning.
As school districts across the country gear up for the new Common Core standardized exams this spring, school system officials in Prince George's County, MD have raised concerns about whether they have the technical support to handle the online tests. The Washington Post
The Common Core State Standards emerged unscathed from the state's fall electoral battles, including one of the most combative races for state superintendent of public instruction in decades. Further, Common Core advocates did not view election results in other states indicating hostility to the Common Core as a setback. EdSource
Roughly 60 percent of 4,662 eligible New York City teachers were approved for tenure this year. That's a little higher than last year's approval rate of 53 percent, but enough of a change to prompt debate about whether Mayor Bill de Blasio was tough on teachers this past year. WNYC
Nearly two dozen DC public schools are spending class time this week helping students fill out college applications in the classroom, as part of a growing national movement to help students who face disadvantages take perhaps the most crucial step on the way to college. The Washington Post
According to The Blueprint for College Readiness, released last month by the Education Commission of the States (ECS), examined which states adopted policies the commission identified as critical to college and career readiness, Mississippi has addressed several of these policies but still has opportunity for improvement so that students are more successful after high school. The Hechinger Report
When the Philadelphia School Reform Commission voted to unilaterally cancel the district teachers' union contract last month, it did so in a way designed to attract the least immediate pushback. Now, education advocates say they believe the SRC's action violated the state's government transparency laws.
This school year, every student who attends a Hillsborough County (Fla.) public school, will be trained in how to handle themselves safely and responsibly online. The initiative goes hand-in-hand with the new program that lets them bring their phones, tablets, and laptops to school. Sixty schools so far–including all 27 high schools and most middle schools–have been approved for the bring-your-own-device program. eSchoolNews
Professional Prep is one of a growing number of so-called "teacher-led" schools operating across the country. With some 70 schools in existence, they function more like worker cooperatives than traditional top-down schools. Slate
Categories:
Uncategorized