Morning Announcements: Latino students are posting record high school graduation rates, new report says

September 24, 2014 12:16 pm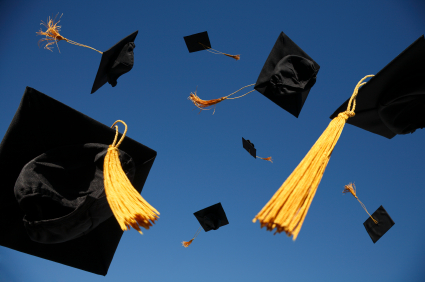 Hispanic children, the largest minority group in public schools as well as the fastest growing, are increasingly showing up in preschool programs, have made significant gains on national math tests, and are posting record high school graduation rates, but still lagged behind their white peers in academic achievement and were more likely to live in poverty and not finish college according to a new study from the nonprofit organization Child Trends released Wednesday. The Washington Post
Wealthier students tend to perform better on tests of reading comprehension than their poorer peers, a longstanding trend that has been documented amply. But with the Internet having become an indispensable part of daily life, a new study shows that a separate gap has emerged, with lower-income students again lagging more affluent students in their ability to find, evaluate, integrate and communicate the information they find online. The New York Times
Common Core has come under attack. Critics say the standards enlarge federal control of education — and do a lousy job teaching math. But defenders of the standards say attacks rely on gross distortions and misunderstandings. The Daily Caller
While you're reading that, be sure to check out the latest in our Core of the Matters series, where Gerry House, president of the Institute for Student Achievement (ISA) discusses the need for educators, parents, and students to come to terms with the Common Core.
A report released Tuesday from the National Women's Law Center and the NAACP Legal Defense and Educational Fund focusing on the discipline disparities for African-American girls suggests pervasive racial and gender biases in education often prevent students from succeeding. Read the complete report, Unlocking Opportunity for African American Girls: A Call to Action for Educational Equity
Starting this year, more than 160 students are taking part in a specialized program, International Academy, designed to streamline and improve the high school experience for a population that has one of the highest risks of dropping out. The Washington Post
To overcome the digital divide, youth need access to both technology and tech education. That's why Comcast's Internet Essentials program is expanding to provide more low-cost Internet access and devices to low-income families. edSurge
School leaders implement new technology initiatives and update teaching and learning goals regularly, but sometimes, the actual physical learning spaces in districts are overlooked. Today, more and more research points to the increased student achievement and engagement resulting from redesigning learning spaces to be more flexible and collaborative. eSchoolNews
A new report from the U.S. Chamber of Commerce Foundation which looks at the state of education in America through the eyes of business leaders, has developed a list of what those in the job sector think are the best states for education.
The New York Department of Education and New York City's new "Children's Cabinet" could both be headed for an overhaul if Mayor Bill de Blasio follows a new slate of suggestions for supporting community schools, one of the mayor's central education priorities. Chalkbeat NY
The scuffle between the Philadelphia School District and Walter Palmer Leadership Learning Partners Charter School may soon create more than 1,000 education refugees —students in search of a desk as the founded stated Tuesday the school doesn't have enough funding to keep its doors open all year.  Newsworks
Categories:
Uncategorized