Morning Announcements: June 27, 2012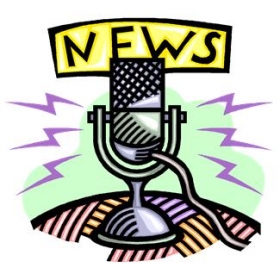 Good morning and welcome to Wednesday's announcements! You're still on the front half of this week until about 1pm today. Why not ease the wait until the midpoint of your week with a healthy dose of today's education news?
Today's must-read is from The Huffington Post, which shares an infographic that compares graduation rates and unemployment levels in the U.S. and other countries.  The infographic was released by Civitas Learning, and is quite compelling.
Stateline is next up today with an interesting read about Teach for America alumni who are running for political office. There are currently two TFA alumni who are legislators at the state level, but at least six more are running for office in the current campaign cycle. Many of these TFA candidates have faced opposition from teachers unions.
We head to Nebraska where the Journal-Star reports that the Nebraska Department of Education "expects to offer statewide 'college readiness' reports this year. The reports will detail how well students are performing in Advanced Placement and other college-level courses." College readiness indicators are becoming more prevalent across the country, as are linkages between K-12 and higher education data systems.
Although Senators Mitch McConnell (R-KY) and Harry Reid (D-NV) have come to an agreement that would keep college loan interest rates from doubling for millions of students, Republican Speaker of the House John Boehner is unsure about whether the terms of the deal will be acceptable in the House. The Associated Press has the news and analysis here.
From the Capitol to the Big Apple we go as The New York Times has a story on how a struggling school tried to turn its students into tutors in order to change their behavior. Letting older students tutor their younger classmates had mixed results for P.S. 51 in Manhattan, but the article is still well worth the read.
That's all the announcements we have time for today, but we'll be back later today with some Stats That Stick! Thanks for reading!
Categories:
Uncategorized