Afternoon Announcements June 25, 2014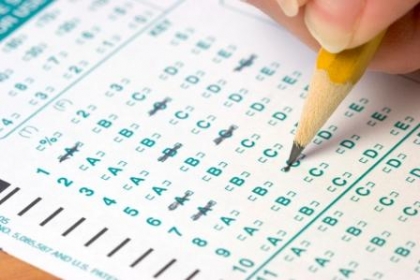 Louisiana officials move ahead with Common Core, Congress debates Higher Education Act
---
The Louisiana Board of Regents move forward with plans to train educators to teach the Common Core State Standards (CCSS) in spite of Governor Bobby Jindal's recent pledge to remove the new learning initiative from schools in the state. The Washington Post
House Republicans and Senate Democrats can't seem to agree on what is best for the pending reauthorization of the Higher Education Act (HEA) as the two sides unveiled dueling legislation Tuesday. While considering higher education funding and spending, the Alliance asks that Congress also consider the best ways to prepare educators via the HEA, which funds programs that train the nation's teachers. Read our recommendations to congress.
Higher education institutions aren't exempt from the benefits implementing the CCSS in public schools; the initiative could save colleges and universities roughly $7 billion a year on remedial classes and help improve graduation rates The Hechinger Report
Kentucky, the first state to adopt the Common Core State Standards (CCSS), is preparing to implement the Next Generation Science Standards (NGSS) following approval from the Kentucky State Board of Regents. WKMS
While you're reading that, be sure to check out the Alliance's webinar on Science assessment and the NGSS.
The Los Angeles Board of Education unanimously approved a $6 billion budget LA schools, aimed at improving the academic performance of the neediest students. The LA Times
"Better Schools, Better Jobs" is a ballot initiative out of Mississippi that has the goal of passing an amendment to the state's constitution that would require the Legislature to fully fund K-12 public school education. The Hechinger Report
Special Education services and programming face new criteria from the Obama administration, which has some states falling short of federal requirements The Washington Post
Flexibility in learning, online savvy, and self-motivation are the drivers in the growth of blended learning for students. eCampusNews
As Ed-tech innovations make their way into the learning mainstream Social media applications such as Vine can help improve the classroom experience. eSchoolNews
---
Categories:
Uncategorized