Morning Announcements: Getting Troubled High School Students Back on Track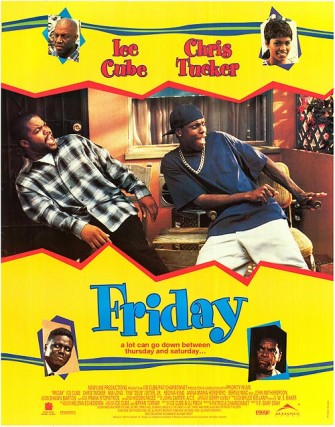 It's Friday. You've got a job and you've got stuff to do!
Given that today is Friday and that several of today's clips focused on jobs, I figured it was appropriate to do a quick shout-out to "Friday," the Ice Cube-Chris Tucker comedy classic from 1995 that includes the opposite version of the paragraph leading off this blog post. It would be inappropriate, however, to link to any "Friday" content from this blog so save your Googling and clip-watching on YouTube for this weekend.
From the Wall Street Journal, we hear the story of Breonna Daniel, a onetime high-school dropout who, much like the characters in "Friday", enjoyed smoking pot and hanging out with the wrong crowd. She wasn't focused on her future until she got involved with a program developed by cable manufacturer Southwire Co. to develop skilled workers and help troubled high-school students get back on track. Wall Street Journal
U.S. News & World Report examines the attitudes that hiring managers have toward individuals with an Associate's Degree, finding that some jobs that have traditionally targeted community college graduates, such as nursing, now prefer to hire individuals with a four-year degree. One advantage that individuals with an Associate's Degree enjoy is within extremely specialized fields (​oil refinery or some specialized tech jobs) or trade jobs that don't draw as many applicants as more common jobs. "An associate degree can provide students with a lot of opportunities, but community college graduates should still be aware that perceptions about the quality of an associate degree still exist," the article notes. U.S. News & World Report
And finally, sticking with the celebrity theme, NPR notes that celebrities from Matt Damon, Louis C.K., and Whoopi Goldberg to Eva Longoria, basketball Hall of Famer Isiah Thomas, and others have gotten involved in education reform, either through the media or their foundations. "It's long been part of the celebrity career path in Hollywood for stars to burnish their images — and their credentials as serious artists — by taking on an important issue," the article notes. "Education offers a natural fit, and famous people can bring a lot of attention to a seemingly dense policy debate." NPR
Other highlights:
Michelle Obama, Laura Bush Press for Girls' Education Associated Press
Student Debt May Damage Grads' Lives More Than We Realize, Gallup Finds Huffington Post
Tablet program will make a difference for kids who need help Frederick News-Post (MD)
Categories:
Uncategorized