Morning Announcements: 50 Years of ESEA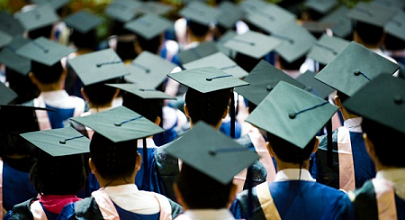 Fifty years ago this month, President Lyndon B. Johnson signed into law the Elementary and Secondary Education Act (ESEA) outside the former one-room schoolhouse in rural Texas he'd once attended. The new law dramatically ramped up Washington's investment in K-12 education, carving out a role for the federal government in educating the nation's poorest children. Check out this interactive timeline from Education Week to see all the many highlights of the nation's main education law.
While you're reading that, be sure to check out the recent Huffington Post op-ed from Alliance president and former Governor of West Virginia Bob Wise. Wise discusses what the upcoming markup of the law could mean for schools and districts.
Education Secretary Arne Duncan announced Tuesday that Virginia, Kentucky, Minnesota, New Mexico and North Carolina were approved for ESEA waivers for up to four years under a fast-track process. The states were eligible for expedited treatment because federal education officials said they were meeting their commitments under their respective waivers. After adopting the new Common Core State Standards, Berkeley, California has become one of an increasing number of districts across the country to reject textbooks or workbooks — at least for some classes. The Hechinger Report
Research suggests that school turnaround is possible in the presence of a concerted strategy and comprehensive, dramatic actions. Center for American Progress
States aren't doing enough to support gifted students, especially those from low-income families — that's the message that the Virginia-based Jack Kent Cooke Foundation sent Tuesday with the release of report cards on state policies for academically talented children. The Washington Post
Programs that allow students to earn high school and college credit at the same time are seen as an effective way to boost college success rates. However, numerous legislative efforts in California over the past decade to expand opportunities for students to take the courses have withered. EdSource
Suspensions in New York City schools over the first seven months of the school year are down 10 percent compared to that period last year, officials said Tuesday. Chalkbeat NY
The Indiana State Board of Education will again talk about the possibility of more changes to future state ISTEP tests to try to alleviate even further the length and cost of the tests this week. Chalkbeat IN
The Ross Local School District in Hamilton, OH, has added more resources to the 1-to-1 personalized learning initiative that it started in the fall. THE Journal
Categories:
Uncategorized