Modernizing Lifeline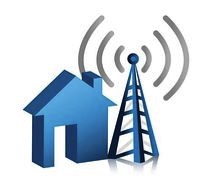 It's commonplace these days to engage in a conversation where a question comes up that no one can answer. But unlike days past, the solution no longer is to get in the car, go to the library, and consult the set of encyclopedias on the bookshelf. Today, more often than not, people look the question up at home on the internet. But for far too many low-income families across the country, home internet access is not affordable. According to a report from the Pew Research Center, low-income households with children are four times more likely not to have broadband than their middle- or upper-income counterparts.[1] This lack of high-speed access to the unlimited information and enrichment that the internet provides contributes to disparities in learning opportunities between students from low-income families and their peers.
To address this issue, Chairman Tom Wheeler of the Federal Communications Commission (FCC) recently circulated, in coordination with Commissioner Mignon Clyburn, a proposal to modernize the federal Lifeline program to include access to broadband for low-income families. Currently, Lifeline provides a discount on monthly telephone service to eligible low-income households, but it does not support broadband access. The full FCC will vote on the proposal to modernize the Lifeline program on March 31.
The Lifeline program is available in every state, territory, commonwealth, and on Tribal lands, but is limited to one discount per household. Lifeline consumers must have an income that is at or below 135 percent of the federal poverty line or participate in one of a number of federal assistance programs such as Medicaid or the Supplemental Nutrition Assistance Program, also known as food stamps. Lifeline provides a set discount of $9.25 per month for either landline or wireless telephone service, which can lower or eliminate the cost of monthly phone bills for eligible subscribers. Chairman Wheeler's proposal would allow eligible consumers to choose to use the Lifeline discount for internet access. Lifeline subscribers could apply the discount toward the cost of either fixed broadband in the home or toward bundling services of fixed or mobile voice and broadband.
The Alliance strongly supports the FCC's efforts to expand broadband to low-income families through the Lifeline program because of its potential to expand learning opportunities for students. There are five million households with school-age children that do not have high-speed internet service at home. Low-income households make up a disproportionate share of these households.[2] If these students had access to high-speed internet at home, they could complete school assignments, engage in course offerings that might not be provided at their schools, and explore college and career opportunities. In other words, they could have an equitable opportunity to engage in the learning experiences at home that have become commonplace for their middle- and upper-income peers.
Educators across the country agree that home internet access is important for today's students. The Alliance worked with the Leading Education by Advancing Digital (LEAD) Commission to gather the signatures of nearly 200 school district superintendents on a letter supporting the Lifeline modernization proposal. The letter states, "much of the advantage of education technology lies in student access to information and education tools outside of the classroom. Sadly, many students do not have broadband access at home and cannot complete assignments and supplement their learning outside school." These superintendents have seen firsthand both the positive effects of home access and the negative effects of a lack of home access to the internet. Consequently, their letter concludes, "We support the Commission in its efforts to modernize the Lifeline program to ensure that all Americans, particularly students and families most at risk, have access to affordable, high-quality broadband service."
Providing low-income households with the option to use the Lifeline discount for home internet access is essential. However, because the discount is limited to one per household, it is critical that families have the technological capacity to use this resource successfully. For instance, mobile devices provided through the Lifeline program should be Wi-Fi capable and able to serve as hotspots for other devices to connect to the internet. This will ensure that families can use the Lifeline discount as efficiently and effectively as possible to transform learning at home.
Rachel Bird Niebling is senior policy and advocacy associate for comprehensive high school reform at the Alliance.
[1] J. B. Horrigan, The Numbers Behind the Broadband Homework Gap (Washington, DC: Pew Research Center, 2015), http://www.pewresearch.org/fact-tank/2015/04/20/the-numbers-behind-the-broadband-homework-gap/ (accessed March 17, 2016).
[2] Ibid.