Making an Impact: One District's Approach to Deeper Learning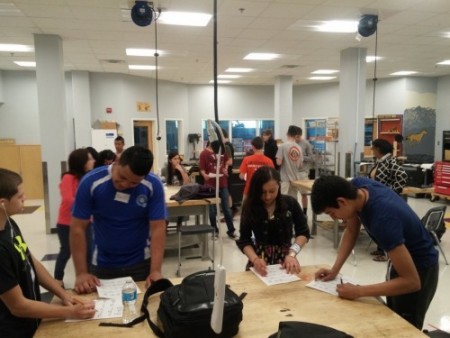 As part of the Alliance for Excellent Education's (the Alliance's) ongoing series about how districts and schools are fostering deeper learning outcomes for students, the Alliance contacted Chad Ratliff, director of instruction for Albemarle County Public Schools (ACPS) in Virginia, to discuss his efforts to bring Maker-centered work to the district and its connections with deeper learning. ACPS is one of the first school districts nationally to recognize the value of Maker-centered learning, an instructional approach that encourages students to solve problems by tinkering, building, inventing, or otherwise creating physical or digital artifacts. ACPS started its efforts three years ago when the district's Monticello High School converted its library to a Makerspace (pictured above). The district also reimagined the elementary remedial summer school programs as Maker academies.
Check out the discussion with Ratliff at http://deeperlearning4all.org/deeper-learning/making-an-impact-one-districts-approach-to-deeper-learning.
Categories:
Uncategorized