Makerspaces Have Librarians Buzzing

January 07, 2014 02:49 pm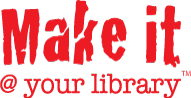 This guest blog was written by Robyn Young, the school librarian at Avon High School and the Avon Advanced Learning Center in Avon, Indiana. She is a former Media Specialist of the Year in the State of Indiana.
I recently attend the American Association of School Librarians Annual Conference held in Hartford, Connecticut and the buzz of the conference was the topic of Makerspaces.  If you aren't familiar with the term, it is literally a space where you make something.  According to Leslie Preddy in her book School Library Makerspaces (2013):
"Every library makerspace is different because every library, community and patron base is different.  Some have a technology-tinker focus, some have a science twist, while others are hobby and craft-based…the only goal is to encourage thinking and provide experiential knowledge, to enable problem-solving, and hands-on doing."
A space that encourages thinking, provides experience, teaches problem solving and lets students create something on their own is housed perfectly in the school library because it may be the only space in a school that allows students to make true choices about their learning.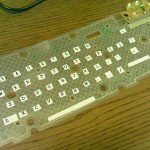 Students in traditional classrooms are often not given time to think about a problem or make anything they want because, understandably, the class has a standards and curriculum focus.  But a makerspace in a library allows freedom of choice; students can choose their own book, their own research, their own activity on their own time: before school, during lunch, or after school.  This is when I believe that the makerspace really has a chance to thrive and allow students to focus on the concepts of thinking, creating, sharing, and growing as an individual as well as develop deeper learning skills. 
I've got to admit that I am really intrigued with this concept.  I've given students projects where they truly have to think of everything on their own, and I've discovered that they have a really hard time with it.  They are used to being told what to do while they are in school and there isn't always freedom to completely choose their own topics or projects.  It requires practice on their part to get better at creative thinking, and it isn't something that just happens automatically.  A makerspace allows the students to practice at thinking creatively in a non-threatening, non-graded environment in the library.
This is all new to me as I'm getting ready to try a project for the first time.  I'm not a super crafty person and I'm not great with electronics, but I'm not sure that matters with a makerspace.  I feel as if I have to provide the opportunity for students to create something, just like I would do if I were teaching a class.  I searched for makerspace ideas on Pinterest and found a ton of things to get me started.  The School Library Makerspaces book also has step-by-step instructions on a wide variety of topics.    By using any of these methods or a general search on the topic, I was able to find the information that I needed; the hardest part was choosing which project I wanted the students to create first.
I decided to make a project using some of the old and discarded books in the library. This had the added benefit of recycling materials and for books to be the basis of the project. I have written instructions, have the supplies, and am ready to go.  Now I just need to see what the students will do with it.
As I proceed with activities in the makerspace, I realize that I may need to look for funding for some other projects that I want to do, but starting with a project that uses materials I already had on hand seemed like a good idea.  I'd love to have an area with an electronics focus, and I've purchased a green screen for students to play around with photography using their phones.  I'm trying to create an area that students will want to visit and in which they will want to participate; one that will inspire them to do their own thing and making something new with the materials that they have available.  The library at my school is already a very busy place, but I haven't had this kind of focus before and I think it is much needed.  I can't wait to see how this makerspace turns out!
Is there anyone else who is using this idea in their school?   If so, what is your focus?  What have you found that works well?
Robyn Young is the school librarian at Avon High School and the Avon Advanced Learning Center in Avon, Indiana. She is a former Media Specialist of the Year in the State of Indiana. Contact Robyn at rryoung@avon-schools.org or on Twitter @ahsbooks . Learn more about Digital Learning Day at http://www.digitallearningday.org.