Leadership in a Time of Change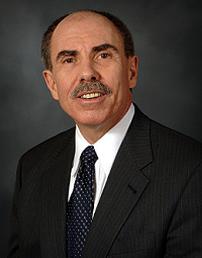 I need not tell you that this is an epic time in education, one that stands to be both an exciting and challenging time for state and local school leaders. In the past year, there have been significant turnovers in state leadership positions: fourteen new governors, a new mayor in the District of Columbia, thirty-one new state school chiefs, and ninety-five new state board of education members have taken office across thirty-three states, according to a recent report from Achieve, an independent, nonpartisan, nonprofit education reform organization. Furthermore, the U.S. Congress and President Obama have passed and enacted the Every Student Succeeds Act (ESSA), the long-awaited reauthorization of the federal law overseeing education.
In twenty-four years of elected public service—representing the state of West Virginia as a state legislator, a governor, and a member of the U.S. House of Representatives—I've come to revere the privilege and responsibility that come with serving the citizens of this nation. Leadership in the public arena requires both communicating a vision and then having the ability to motivate others to achieve it. Simply expressing dissatisfaction with current conditions is not sufficient. Leadership requires defining a problem, outlining steps—often challenging to existing attitudes—to address it, and then motivating others to take the necessary actions.
As a pilot on a bumpy airplane ride once told his anxious passengers, "Sorry for the bumpy ride; but this rough tailwind means we will reach our destination much sooner." This is what we call "constructive chaos." The current educational climate dictates that change will occur. Decisions must be made. Districts now can move from focusing simply on student performance on English language arts and math to all students achieving much deeper learning outcomes.  The test of leadership is rising to this epic moment and being willing to take constructive steps that truly transform education.
During these critical periods, leaders are called upon to examine what's not working, fix it, and find what is working and keep it. Although some education leaders felt the previous federal law governing education wasn't helping students, there is data that shows great improvements in key areas. Consider the gains in high school graduation rates. According to a recent report released jointly by the Alliance for Excellent Education, America's Promise Alliance, Civic Enterprises, and the Everyone Graduates Center, the number of high school dropouts decreased from 1 million in 2008 to approximately 750,000 in 2012. Additionally, the number of low-performing high schools—high schools where less than 60 percent of students make it to their senior year—declined from 2,007 in 2002 to 1,040 in 2014.
Clearly, state and district leaders have demonstrated that they can make important improvements for our students. However, even greater tests of leadership are ahead. ESSA gives states and districts increased flexibility, while holding them responsible for focusing resources on the lowest-performing schools and traditionally underserved students. ESSA offers education leaders the chance to examine what is and isn't working in their schools, districts, and state systems, but it also provides the opportunity and the flexibility to fix it. While the new federal law returns many decisions to the states, the federal government still has an important role to play, particularly when it comes to ensuring equity.
Successful leadership is not a solitary process. Over the years, I have observed many who spoke eloquently to specific needs. But the real leader is also able to work with others to address the problem. The solitary vision and voice do not create victory. As leaders, we must realize no matter how good we think we are, we cannot bring about significant, long-lasting change alone. Education leaders need to join with many others across districts, states, and the country to ensure all students—particularly those who are traditionally underserved—have access to fair and equitable college- and career-ready preparation in our nation's public schools. At every stage, leaders should seek advice and participation from a variety of community members, including presidents and administrators from postsecondary education business leaders, parents, leaders from civil rights groups, educators, and students. Collectively we can examine the secondary school experience and its preparation of graduates for the real world and identify strengths and places for improvements.
Finally, as leaders we must accept that change—particularly at this critical moment— is inevitable. We know that while we are required to adjust to the new realities around us, we must never lose sight of our core responsibilities. For instance, teachers and principals remain critical leaders in the lives of students. However, over time, we have seen their roles change. For most students, school will continue to be the primary place that prepares them to take their place in the world. Yet, a 24–7 learning process dictates that much of their education is not going to come from the schoolhouse alone, but may come from people outside of school, such as mentors from a local business that has partnered with their school. Others may come from the civic organization providing nonacademic support to students who are struggling. As our school leaders must teach students how to learn and how to adapt to the changing world around them, so must our political and education leaders do the same—adapt.
To Secretary John King, as the newly confirmed U.S. Secretary of Education, and to all new and incoming leaders: this is a time of increased flexibility. Let's learn from each other and continue to redesign an education system that recognizes current successes while building the personalized student-centered system vital for today's world. For leaders in fifty states, 15,000 school districts, and more than 100,000 schools, these are times of great and exciting change. True leadership also will ensure transformational change. This is why I chose public service as my life's work, and I'm looking forward to joining you and others as we continue to focus on creating and expanding opportunities for all students to take their place as tomorrow's leaders.
Bob Wise is president of the Alliance for Excellent Education and former governor of West Virginia.
Categories:
Uncategorized