Jeremy Macdonald: Teachers as guides, not sources, of learning

January 10, 2013 03:47 pm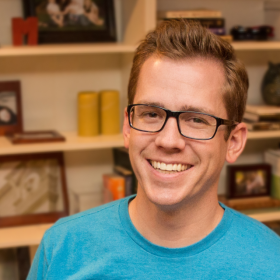 The following post comes from Jeremy Macdonald, a 5th Grade Instructional Technology teacher at Mills Elementary in the Klamath Falls City Schools district in Klamath Falls, Oregon.  
I'm going to stray a little from my normal "this is a cool app" approach and share a few thoughts. On Tuesday I saw a retweet from Michael Smith that got me thinking. Below is the original tweet from Sean Junkins:

I am a big proponent for teacher professional development. I think school districts have a responsibility to provide meaningful and useful learning opportunities to their faculty. Teachers need some "heads-up" nowadays with the amount of technology entering our schools and classrooms. It really can feel overwhelming at times. As one who plans and facilitates professional development, I hear the cries for relevant PD.
However, that said, Sean has a point. Often our students would much rather jump in, without any preliminary guidance, and learn along the way. Are they naive? impatient? fearless? eager to learn? Whatever it is that you think, maybe we should embrace a little of that as teachers.
What happened to our eagerness to learn? Have we taught it out of ourselves over the years while making "dittos" and reading out of teacher manuals? I think a good number of teachers feel that they might lose credibility if they do not know how something works or if they cannot answer a question with confidence. It's time we realize that we are not the source of knowledge in our classrooms anymore. The technologies that our students carry in their pockets, backpacks or keep stored in carts in the classroom can now be that source — and we the teachers can focus on facilitating the learning, guiding the learners, asking the tough questions, and pushing for deeper understanding.
When I mention this to teachers I work or come in contact with I get pushback. Something I hear a lot is, "Well, then what do I do when it doesn't work?" Or, "You say that because you like technology." And often I'm asked, "How am I supposed to teach the kids if I don't know how to use it myself?"
And this is how I answer:
Them: "Well, then what do I do when it doesn't work?"
Me: "Does everything you try in class, with or without technology, always work? What's your plan 'B' for the day? Have you asked one of the students for help? Be vulnerable. It's ok to fail in front of the class. That's learning."
Them: "You say that because you like technology."
Me: "Sure. I like technology. I like a lot, in fact. I wouldn't be talking to you right now if I didn't. But more importantly, I see the value in letting students use it in the classroom. There are more opportunities for learning, sharing, and collaborating in that device than what I can ever provide personally for a student."
Them: "How am I supposed to teach the kids if I don't know how to use it myself?"
Me: "Learn how to use it with them. Give them the keys and let them drive for a while. Sometimes it's ok to make it about "the tool" and learn what it is all about. Then have them share what they learned with you."
Sometimes learning with or from our students is the best professional development that we can be afforded. A Teacher cannot wait for the professional development before she improves her practice. Students cannot wait. They should not have to wait.
As Digital Learning Day approaches start to think about what you and your students perceive is your role in the classroom. Are you the source or are you the guide? Get in there with the students and try something new. Be vulnerable in front of them and show them that part of the learning process; the part that is not afraid to enter the unknown and try something new.
I'd love to hear your thoughts. Do you agree? Or can you provide me with some more pushback? I would love to have this conversation with you.
(PS – I couldn't resist to share an app or two with you still. Go take a look at AppsGoneFree for iOS. This is my go-to. And my family's new addiction is Little Alchemy for iOS and Android.)
Jeremy Macdonald is a fifth grade teacher and instructional technology coach at Mills Elementary in Klamath Falls, Oregon. Mr. Macdonald's blog posts appear on the second Thursday of every month. Read his previous posts here. Find more information on Mr. Macdonald on his website at http://www.mrmacnology.com. You can also follow him on Twitter at @MrMacnology.