Personalized Learning
About Personalized Learning
A Student-Centered Approach

What is personalized learning?
Personalized learning is a student-centered approach designed to help all students develop a set of skills collectively known as the deeper learning competencies. These skills include thinking critically, using knowledge and information to solve complex problems, working collaboratively, communicating effectively, learning how to learn, and developing academic mindsets.

The Need for Personalized Learning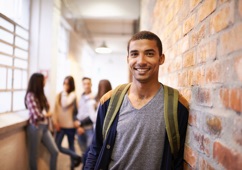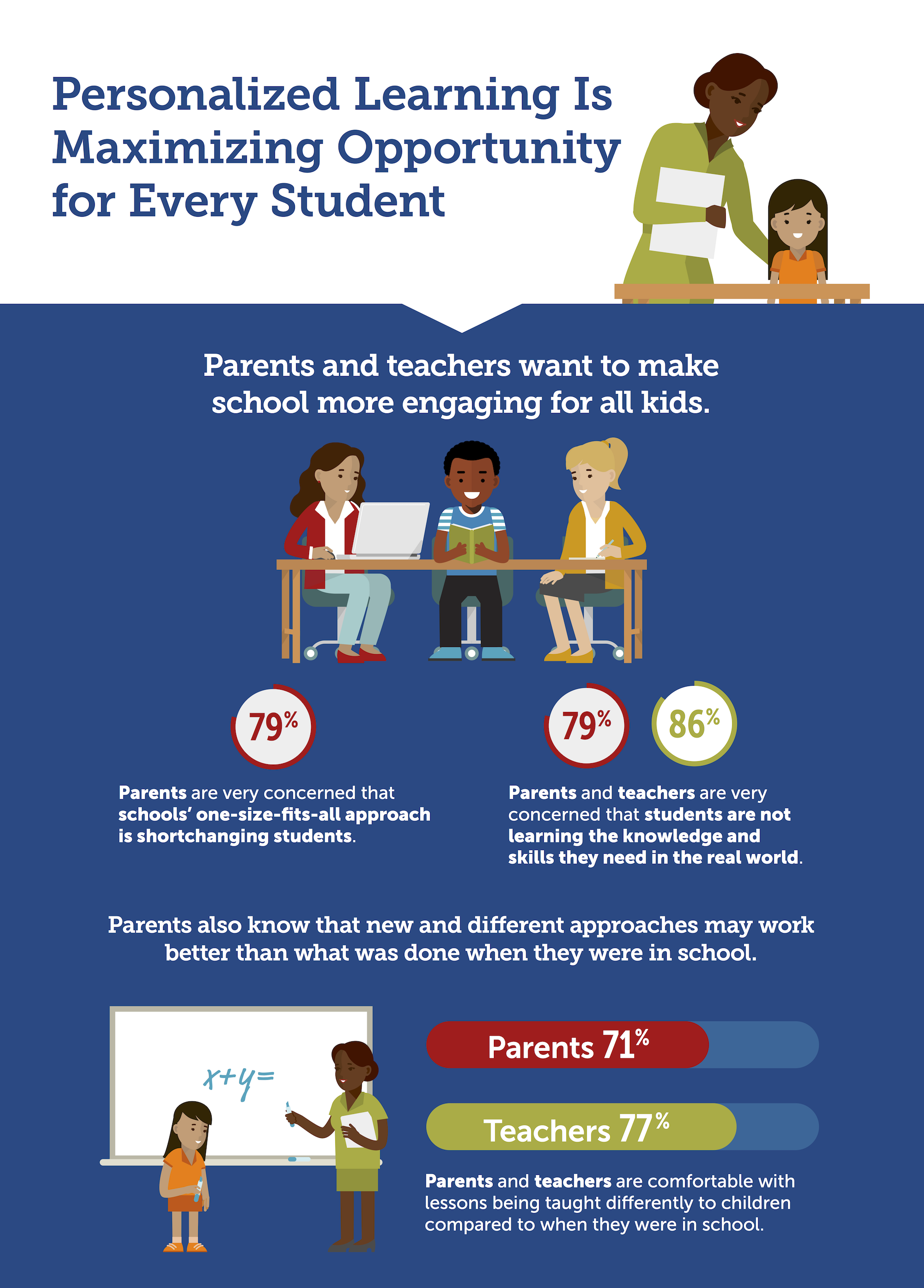 Today, more than ever, schools and districts face greater demands to prepare students for college and a career. Yet many students—especially students of color and students from low-income families–do not receive the necessary support to achieve at high levels and succeed after high school.
Personalized learning directly addresses these concerns by tailoring instruction to students' unique strengths and needs while engaging them in challenging, standards-based academic content. This student-centered approach to teaching and learning helps all students—including those from low-income families and those of color who traditionally have been underserved—develop the knowledge, skills, and abilities that will prepare them for college, a career, and life.
Teaching and Learning in a Personalized Environment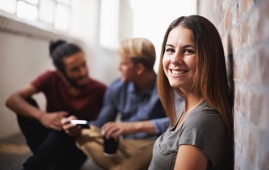 In a personalized learning classroom, it can often be hard to tell who is the teacher. While teachers do still provide some whole classroom instruction, you much more commonly see students working individually or collaboratively on challenging tasks with the teacher moving fluidly between groups and students. Students are deeply engaged in their work and have a clear understanding of what they are doing, what comes next and how this work connects to the real world.
Students have ample support and structure to help them develop personal responsibility for meeting learning and personal goals. They are engaged in authentic experiences with multiple opportunities to demonstrate their mastery of subject matter and skills through means such as projects, public presentations, performance tasks and extended writing.
Under a personalized learning approach, teachers, school staff and, as appropriate, other adults:
develop caring and trusting relationships with their students, who, because of these relationships, are more engaged in their education and put more effort into their school work;
connect the curriculum to students' interests, strengths, and aspirations;
provide students with tools to monitor their progress in mastering critical knowledge and skills, enabling them to take greater ownership of their learning;
provide students with targeted instruction, practice, and support in areas where they are struggling, while ensuring they learn challenging academic content and skills;
create more flexible learning environments, incorporating multiple instructional approaches and the effective use of technology; and
connect learning to real-world applications.
Learn about tools to help districts personalize learning at FutureReady.org.