Introducing "Federal Flash," A Weekly Update on Education Developments from Washington, DC in Five Minutes or Less

January 23, 2015 10:47 am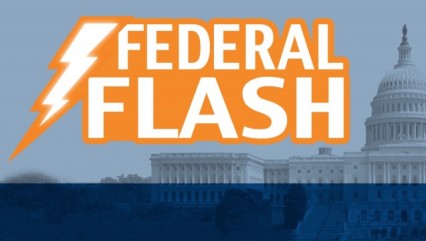 Today, the Alliance for Excellent Education introduces "Federal Flash," a brand-new weekly video series that will keep you in the loop on important developments in education policy in Washington, DC. In less than five minutes, the Alliance will review the latest federal activity while previewing what to expect in the week ahead.
In the video below, Alliance President Bob Wise and Vice President for Advocacy and Policy Phillip Lovell discuss President Obama's State of the Union and activity on the reauthorization of the Elementary and Secondary Education Act, currently known as the No Child Left Behind Act.
If you would like to receive an email alert when the latest episode of Federal Flash is available, email us at alliance@all4ed.org. If you have a question you'd like us to answer on Federal Flash, email us at the same address or tweet us @all4ed and use the hashtag #FederalFlash.