How to Better Target Federal Grant Programs to Improve Students' College and Career Readiness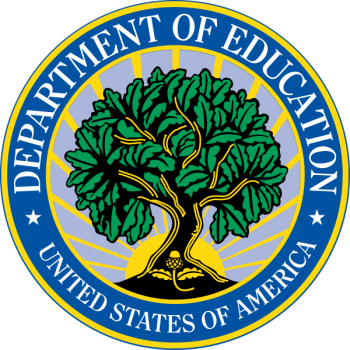 The Alliance for Excellent Education recently submitted comments in response to the U.S. Department of Education's (ED) request for feedback on the way it operates discretionary grant programs such as the Gaining Early Awareness and Readiness for Undergraduate Programs (GEAR UP) and the Investing in Innovation Funds (i3) program. The fifteen priorities and definitions that ED proposed are intended to replace the current supplemental priorities for discretionary grants programs that were published in 2010.
The Alliance was particularly pleased to see an emphasis on projects that are fully aligned with standards that prepare students for both college and a career. Below are some of the specific recommendations the Alliance provided on deeper learning, adolescent literacy, teacher effectiveness, leveraging technology, and students' transition from middle to high school and high school to college. The Alliance believes these recommendations will better target discretionary grant programs to practices that most effectively increase the number of students who graduate from high school college-and career-ready.
Proposed Priority 4: Improving Academic Outcomes for High-Need Students
The Alliance recommends that the definition for "academic outcomes" in this proposed priority include student progress toward meeting standards for college and career readiness and indicators of deeper learning. This progress can be measured in part through use of student academic achievement and growth indicators (i.e., credit accumulation, grade-point average, or early college programs), graduation rates, and postsecondary rates of enrollment, remediation, persistence, and completion.
In addition to improving traditional academic outcomes, ED should promote the cultivation of key competencies, including critical thinking, problem solving, communication, and collaboration. American schools tend to offer a two-tiered curriculum. Too many students—primarily low-income and students of color—have focused almost exclusively on basic skills and knowledge, while primarily white and relatively affluent students have had opportunities for content mastery plus the ability to develop critical thinking, problem solving, communication, and collaboration skills. These crucial "deeper learning" competencies, combined with mastery of rigorous academic content, comprise the outcomes of a K–12 education system focused on college and career readiness.
Proposed Priority 8: Implementing Internationally Benchmarked College- and Career-Ready Standards and Assessments
This priority supports projects that develop and implement professional development and instructional strategies that are aligned with college- and career-ready standards. The Alliance recommends these projects be specifically designed to enable teachers to improve literacy instruction. Middle and high school subject-area teachers need extensive training and support to interact with students in ways that deepen students' understanding of a subject area by connecting thinking and understanding with strategic reading and effective writing. The act of reading and writing within content areas expands students' conceptual understanding while improving their abilities to read informational text, communicate effectively, and write persuasively. Yet high schools vary considerably in the degree to which reading and writing are incorporated into all students' course work. According to a national survey of writing practices at the high school level, students were rarely asked to complete writing assignments involving analysis and interpretation; assignments requiring more than a single paragraph occurred less than once a month in half of all high school classes.
Proposed Priority 9: Improving Teacher Effectiveness and Promoting Equal Access to Effective Teachers
The Alliance recommends that projects supported by this priority should be required to demonstrate the quality, validity, and effectiveness of teacher evaluation and improvement systems. This should include the means by which such a system is capable of assessing the preparation and skill level of early career teachers for whom there is insufficient student data. Such indicators may include performance on edTPA, a validated teacher performance assessment that provides early career teachers with the opportunity to demonstrate their ability to be effective in the classroom. Equitable distribution based on state performance systems is only as effective in meeting the goal of equity as the system is for measuring teacher performance and building capacity.
Proposed Priority 11: Leveraging Technology to Support Instructional Practice and Professional Development
The Alliance recommends that this proposed priority should support projects that develop and implement a comprehensive plan for technology integration. This plan should include curriculum planning, teacher training, technology planning, and the reallocation of resources aligned with the goal for personalized, student achievement. Schools and districts are facing enormous pressure to purchase technology and effectively deploy digital learning strategies as a means of personalizing instruction. Nonetheless, digital resources, data platforms and personal internet devices will not achieve the desired results without proper district- and school-level planning aligned to this new paradigm of personalized learning. The Alliance also recommends that this proposed priority include projects that develop and implement models of professional development for educators on how to effectively use digital resources and student data. Educators need professional development on how to use digital resources and student data in order to fully realize the potential of those tools and information.
New Proposed Priority: Improving Secondary and Postsecondary Transitions
The Alliance recommends that ED should include a priority for programs that support key points of transition (that often include students falling off track toward graduation), as well as efforts that focus directly on young people who are unlikely to earn a high school diploma without intensive intervention. Specifically, applications that address students' transition from middle to high school; students' transition from high school to college; and efforts to recover students who are over-age and under-credited, and disconnected youth should receive a priority. College and career readiness requires focused attention at key stages of educational transitions. It also requires attention to be placed on students who are difficult to serve and often overlooked within federal education policy—students who are over-age and under-credited, and disconnected youth, the approximately 20 percent of youth, about 800,000 per year, who do not graduate from high school.
While the Alliance was pleased to see that Proposed Priorities 2 and 3 would support projects that promote personalized learning and that Proposed Priority 6 would support projects that integrate rigorous education and training in a career pathway program, we believe that the recommended priorities described here, along with the others included in our full comments, will best target ED's discretionary grant programs towards projects that prepare student to graduate from high school college- and career-ready.
Download the Alliance's complete feedback to the U.S. Department of Education.
Rachel Bird Niebling is the Senior Policy and Advocacy Associate for the Alliance for Excellent Education. 
Categories:
Uncategorized