How to Address the Over-Representation of Students of Color in Special Education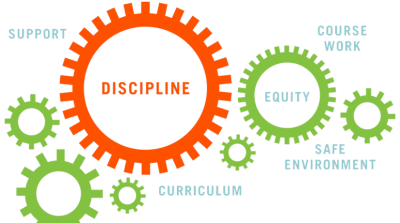 "Significant disproportionality" is the term used to refer to the over-representation of students of color in special education. For example, almost one in five African American students are in special education, yet they comprise only 14 percent of United States population in this age group. Disproportionality is greater in some states as compared to others. African American students also have a different educational placement than their peers in special education. African American students with disabilities spend 40 percent of their day in self-contained settings compared to 11 percent of white students with disabilities who are in self-contained settings. This trend is also evident across other students of color in special education.
There are number of reasons this disproportionality is even more concerning. Disproportionality has negative effects on students being disciplined and possibly entering the school-to-prison pipeline. According to a report by the Center for Civil Rights Remedies, one out of every four African American students with disabilities was suspended during the 2009–10 school year, and students with disabilities in general were more likely to be suspended multiple times in the same year.
Fourteen percent of African American students with disabilities received out-of-school suspensions two or more times during the 2009–10 school year, compared to 4 percent of white students with disabilities. (The Civil Rights Project at University of California, Los Angeles provides a tool to find data on suspension rates at U.S. schools nationwide by subgroup and school level.) According to the report, being suspended just once in ninth grade doubles a student's risk of dropping out of high school, from 16 percent to 32 percent. The rate increases to 42 percent if a student is suspended twice in ninth grade.
There are a number of provisions in current law that are intended to address these issues. The Individuals with Disabilities Education Act (IDEA) requires states to collect and monitor data; have policies and procedures to address disproportionality; and disaggregate data for suspensions and expulsion. IDEA also allows funds to be reserved for Coordinated Early Intervening Services (CEIS) to address disproportionally in identification, placement, or discipline, such as professional development in academic instruction and behavior management and additional educational support for struggling students.
Once concern with current law is that each state has the freedom to define the term "significant disproportionality," resulting very few states and LEAs reporting significant disproportionality. The
U.S. Department of Education's (ED) Office for Special Education and Rehabilitation Services (OSERS) has issued a request for information regarding the significant disproportionality in the identification of certain subgroups for special education, as well as the disparities in suspension rates for students with disabilities. In response, the Alliance submitted the following recommendations:
ED should issue regulations requiring states to use a standard approach to determine which local education agencies (LEAs) have significant disproportionality. Further, states should be required to use this approach to determine whether significant disproportionality exists for individual schools within the LEA.
ED should ensure that all states are complying with ED's regulations regarding calculating the high school graduation rate as defined in 34 CFR 200.19(b). All diplomas awarded by the state must be fully aligned with the state's college- and career-ready standards. Recent legislation passed by the Louisiana legislature, as well as large increases in the graduation rates for students with disabilities reported by several states, indicates that ED should proactively monitor state compliance with this regulation.
Schools identified for intervention under the Elementary and Secondary Education Act (ESEA) flexibility requests should be required to analyze both special education and discipline referral data, including at the classroom level. These schools should be required to describe the efforts they will take to address these disparities, including revising schools discipline policies and how Coordinated Early Intervening Services (CEIS) and ESEA Title II funds will be used to provide professional development to support teachers in properly identifying students and providing the necessary supports and interventions.
The full list of Alliance recommendations are here.
The Alliance also fully supports the recommendations submitted by the Civil Rights Project at University of California, Los Angeles.
Unless significant disproportionality is addressed, it will be impossible to close high school achievement and graduation rate gaps. Closing these gaps requires comprehensive efforts to meet the academic, social, and emotional needs of every student. These efforts include ensuring that all educators have the capacity to properly identify students for additional services, provide those services, and implement discipline policies that are inclusive and support positive behavior. For specific policies and strategies, please see the Alliance's "Climate Change" series and the joint U.S. Department of Justice and Department of Education guidance).
Jessica Cardichon is the senior director of policy and advocacy for high school reform at the Alliance for Excellent Education.
Categories:
Uncategorized