How the Omnibus Spending Bill Promotes School Safety, Education Technology, Personalized Learning, Deeper Learning, and the Science of Adolescent Learning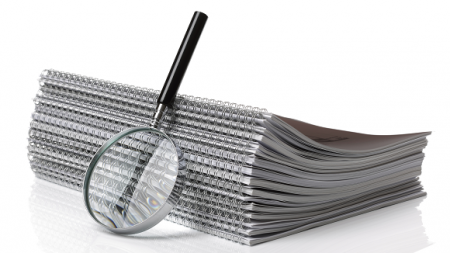 Last week, President Trump signed a $1.3 trillion spending bill that will fund the federal government until September 30. This omnibus spending bill, officially named the Consolidated Appropriations Act for Fiscal Year 2018, provided nearly $70.9 billion for the U.S. Department of Education (ED), an increase of $3.9 billion over the fiscal year 2017 funding level. In this blog post, we highlight how educators can use money from the spending bill to promote school safety, the effective use of technology, personalized learning, deeper learning, and the science of adolescent learning.
Overview
The omnibus spending bill allowed Congress to allocate additional resources to a number of programs, most notably an additional $700 million for Student Support and Academic Enrichment Grants (SSAEG) under Title IV-A of the Every Student Succeeds Act for a total of $1.1 billion for the program.  Funds in the SSAEG program can be used to support advanced coursework, access to technology, and safe schools, among other uses. This program became popular among lawmakers looking to show a response to the school shooting in Parkland.
Specifically, the program is designed to improve student's academic achievement by providing local school districts with the flexibility to: (1) provide all students with access to a well-rounded education; (2) improve school conditions for student learning; and (3) improve the use of technology in order to improve the academic achievement and digital literacy for all students.
The limited funding that Congress provided for the program in its first year—$ 400 million—meant that many school district may not have seen value in going after these federal dollars. The $1.1 billion provided for the program in the omnibus bill is a significant investment that will allow states to distribute this funding via formula, rather than on a competitive basis, and will allow school districts to make thoughtful decisions about how to meaningfully utilize these dollars.
Supporting the Effective Use of Technology
For example, in the non-regulatory guidance on the SSAEG program, ED cites the Alliance for Excellent Education's Future Ready Schools free Planning Dashboard as a resource school districts could use in effectively utilizing these funds to support the effective use of technology prong of the program.
Supporting Personalized Learning
In the non-regulatory guidance on the SSAEG program, ED also cites the support of high-quality professional development for educators, school leaders, and administrators to personalize learning and improve academic achievement as an allowable SSAEG program activity.
Deeper Learning
The three statutorily defined allowable activities under the SSAEG program—well-rounded educational opportunities; safe and healthy students, and the effective use of technology—together support the development of the six competencies of deeper learning. School districts can leverage these federal resources in or to provide access to advanced coursework, focus on the social and emotional well-being of students, and support personalized learning and innovative blended learning practices. As a result, students will be exposed to a more challenging curriculum and will develop higher-level learning and thinking skills.
Innovation and Technology
While the SSAEG program is focused on three statutorily required prongs—well-rounded educational opportunities; safe and healthy students, and the effective use of technology—school districts have a lot of flexibility to determine how to best utilize those dollars and are, in fact, encourage to think of innovative, evidence-based approaches to improving student learning. Largely gone are the days where ED enumerates specific strategies that school leaders can employ to improve student outcomes. Other than a special rule within ESSA that says that no more than 15 percent of funds to support the effective use of technology may be used to purchase devices, equipment, software applications, etc, school districts have a great deal of autonomy in determining how to leverage these resources.
Science of Adolescent Learning
In the  non-regulatory guidance on the SSAEG program, ED cites the promotion of supportive school climates to reduce the use of exclusionary discipline; the development of relationship building skills to help improve safety, positive behavioral interventions and supports; as allowable SSAEG program activities.
Also of note, Congress provided $120 million for Education Innovation and Research. While not as large a sum as the SSAEG program, the Committee Report that accompanied the Consolidated Appropriations Act includes language "encouraging the Department to seek opportunities to collaborate with researches from the fields of neuroscience, cognitive development, psychiatry, psychology, and education and human development , for the purposes of promoting research-based scientific interventions in the science of learning that improve academic outcomes for high-need, high-poverty students."
Nikki McKinney is director of policy development and federal government relations at the Alliance for Excellent Education.