How Student Voice Can Inform Assessment for Learning in Schools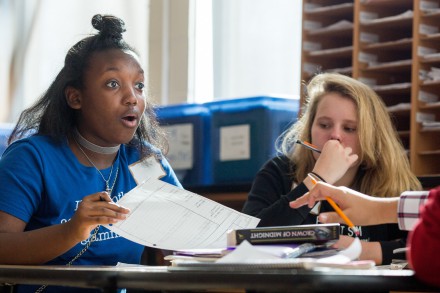 Schools often consult outside experts to help them enhance their curriculum or improve student outcomes, using the latest and greatest assessment tools in hopes of seeing a difference in student outcomes. But there is an easily accessible support available to teachers that taps resources sitting right in their classrooms—their students.
Students are the most powerful force a teacher can use to improve formative assessments. While student voice in school manifests in many ways, in this blog post on formative assessments, student voice generally involves integration of student perspective and input in development of school-level formative assessments.
Read this full post on CenterPoint Education Solutions blog.
Photo by of Allison Shelley/The Verbatim Agency for American Education: Images of Teachers and Students in Action.
Natalie Hedden is a policy and advocacy intern at the Alliance for Excellent Education.