How Estonia Became a World Leader in Science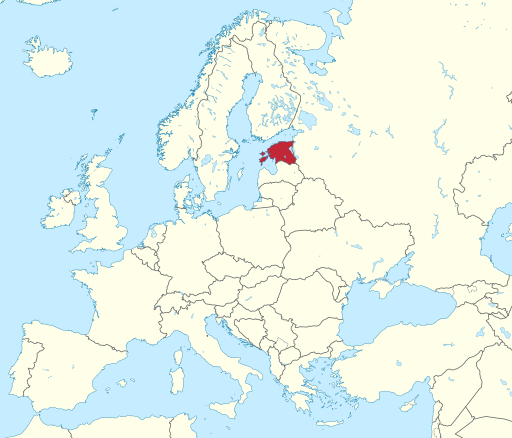 Estonia, the northernmost of the Baltic countries, has a population of 1.3 million people, roughly the size of the population of Maine or New Hampshire. Although it is one of the poorest countries in the Organisation for Economic Co-operation and Development (OECD), with a 2014 per capita gross domestic product of $28,140 compared to the OECD average of $39,333, Estonia has one of the strongest education systems among OECD countries. The nation boasts above-average results on PISA, almost universal access to pre-primary education, and a rate of educational attainment at the secondary level that is among the highest in the European Union and among OECD member nations. So how does Estonia do it?
This blog post is the first in a series that examines how different member nations from the OECD prepare all students, particularly those from disadvantaged backgrounds, to succeed in school and life. Every three years, the OECD administers the Programme for International Student Assessment (PISA), a test of reading literacy, mathematics, and science given to fifteen-year-olds in more than seventy countries and economies worldwide, including the United States.
On the 2015 PISA, Estonian students ranked third worldwide in science with a mean score of 534 points (compared to the OECD mean of 493). The nation ranked ninth worldwide in mathematics with 520 points (compared to the OECD mean of 490) and sixth worldwide in reading with 519 points (compared to the OECD mean of 493).
The gap in average PISA scores between advantaged and disadvantaged students in Estonia is similar to the performance gap between comparable students in the United States. But Estonia's share of disadvantaged students, whom the OECD calls "resilient students," who scored in the top quarter on PISA was 48.3 percent, higher than the averages for both the OECD (29.2 percent) and the United States (31.6 percent).
I spoke with Gunda Tire, the national project manager for PISA in Estonia, to learn more about Estonia's school system and how the nation addresses issues of educational equity. Her written answers are below, accompanied by a short video in which she provides more detail on the question.
Oakes: Tell us about Estonia and its school system.
Tire: As the recent PISA scores show, Estonia is noted for its high performance and high equity. We have a comprehensive school system where students start school at the age of seven and finish the compulsory education at the age of fifteen or sixteen (grades one through nine). Almost 95 percent of Estonian children go to preschools or kindergartens where they have already learned their ABCs.
The comprehensive school system is based on equity principles. Schools should be a second home where young people go in the morning and can stay once lessons are over, if the family prefers that. All students get free warm lunch, and some schools also provide breakfast so that children from disadvantaged families (or any family for that matter) have the option. All textbooks and school transportation are free as well as many afterschool activities. Also, all Estonian children have free medical coverage and dental care. Education financing comes from the federal government and the local municipalities.
Oakes: How does Estonia prepare its teachers to help all students, including economically disadvantaged students, acquire necessary academic skills and mindsets?
Tire: We do not really stress the fact that someone is disadvantaged. Our teachers treat every student equally. Each student has his or her own personality and needs, and Estonian teachers have to find a way to work with that student.
All Estonian teachers have a master's degree, and science subjects are taught by specialist teachers. Therefore, it is assumed that teachers have received a proper training when they enter the job market and have been taught to work with children from different backgrounds.
Oakes: What systems or approaches does Estonia use to address the learning of students who struggle academically?
Tire: Children who need special support are provided with free psychologist or social teacher services. While we are working on being fully inclusive educationally, there is still much to do. Students who cannot learn together with others in a regular classroom have individualized curriculum and often get to study in our so-called "small class" where they basically get teaching that fits their needs. Also in cases when the student can be in class with others but needs to follow a special curriculum, it is arranged.
Schools are allowed to decide how to deal with different students and their specific needs, but there are advisers and local help centers for students in need in all the counties of Estonia. So basically, the students even from the smallest schools who need help get it.
Oakes: How does Estonia use assessment information as part of its efforts to identify, support, and advance student learning?
Tire: The state monitors student achievement a few times during studies: at the end of grades three and six, which are low-stakes tests, and grades nine and twelve, which are high-stakes tests. The tests in the lower grades are more of a diagnostic tool for schools. They are sample-based, but often schools that are not sampled want to participate and voluntarily administer them to their students. Also, we do not believe in multiple-choice tests. Our assessments always include open-ended questions.
Oakes: How does Estonia develop and support its school leaders?
Tire: School leaders have to ensure that students with different abilities and backgrounds have the same opportunities to learn. Estonian school leaders are usually hired by the local governments, and there are many programmes and trainings provided for starting school principles. For example, this academic year there was a group of new principals who had a series of trainings that also gave them the chance to network. At the end of the programme, the participants swapped places with the chance to be a principal at a different school for a short time. There are also mentor programmes for new principals and many activities organized to raise the quality of school leaders.
Oakes: What does Estonia plan to do before the next administration of PISA to further improve students' academic achievement?  
Tire: We do not have a strategic plan on how to improve in PISA and we do not think there should be one. The performance of Estonian students shows that whatever we are doing on an everyday level—the curricula, school arrangements—do not call for any drastic changes. Also, we have among the lowest percentages of students with very low achievement results. There are less than 5 percent of students who score below the baseline level in all three domains of assessment. In addition, PISA results show that 48 percent of resilient students achieve high results and only 8 percent of the variance is explained by socio-economic status. Therefore, we just have to keep up the good work!
Abner Oakes is the director of outreach and strategic partnerships for policy to practice at the Alliance for Excellent Education.
Insert video clip How is Estonian education changing? https://www.youtube.com/watch?v=rJdaq4CnoD0