How Capital City Public Charter School Provides Its Students with a Deeper Learning Expedition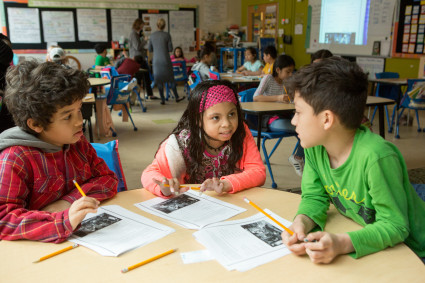 Stephanie Murphy's fourth graders had a problem—there simply weren't enough hours in the day to get everything done. But their challenge wasn't trying to balance their homework with their time with friends. Instead, the students were trying to allocate the amount of time the members of their colony would devote to building homes, making clothes, cooking meals, and other chores as part of a classroom exercise simulating life of the seventeenth century American colonists.
The activity was the start of the students' latest learning "expedition" at Capital City Public Charter School (Capital City) in Washington, DC. Capital City is part of the EL Education network, a collection of more than 150 schools in thirty states that engage students in learning through a series of theme-based projects known as expeditions. This interdisciplinary instructional approach allows students to master core academic content by applying it in authentic learning situations while also building deeper learning skills such as problem solving, communication, and collaboration.
During the three-month expedition, Murphy's students drafted their own rules to guide colony life, tracked the resources their fictional group brought to the New World, created a colony flag, cooked food according to authentic colonial recipes, and ultimately evaluated whether the members of their colony would have survived. The expedition culminated with students researching and writing the biography of an unsung colonial hero and participating in a two-day colonial-style camping trip.
"To learn deeply about a topic, you have to study it over many months," Murphy explains. "The collaborative element also is very important. Being able to collaborate and listen to other perspectives. They [the students] learn there is some give and take. … And the reasoning skills students are using—they have to reason based on the outcomes of their colony."
Capital City has incorporated the EL Education model into its instructional approach since the school opened its doors in 2000. Today, the school serves nearly 1,000 students in preschool through twelfth grade, 72 percent of whom are from low-income families and 93 percent of whom are students of color. Each class pursues two expeditions a year on topics ranging from bees to Native Americans in the elementary school to biodiversity and food justice in the middle and high school. Then, during their senior year, students choose an individual topic and create a unique expedition of their own. All students share the results of their extended projects with classmates, family members, and the community during a schoolwide showcase, known as the Celebration of Learning, twice a year.
"The richness of the model comes from students studying topics in depth," explains Karen Dresden, Capital City's head of school. "They are reading and writing and learning skills to meet the state-level standards, but they also go on field work and meet with experts and engage in projects that apply the skills they are learning. … Every kid in our program participates in this type of learning, whether they have a severe disability or they are an English language learner. … In many ways, some of the most powerful experiences have been for students who traditionally would have been least likely to have this type of education."
The instructional approach resonates with the students as well.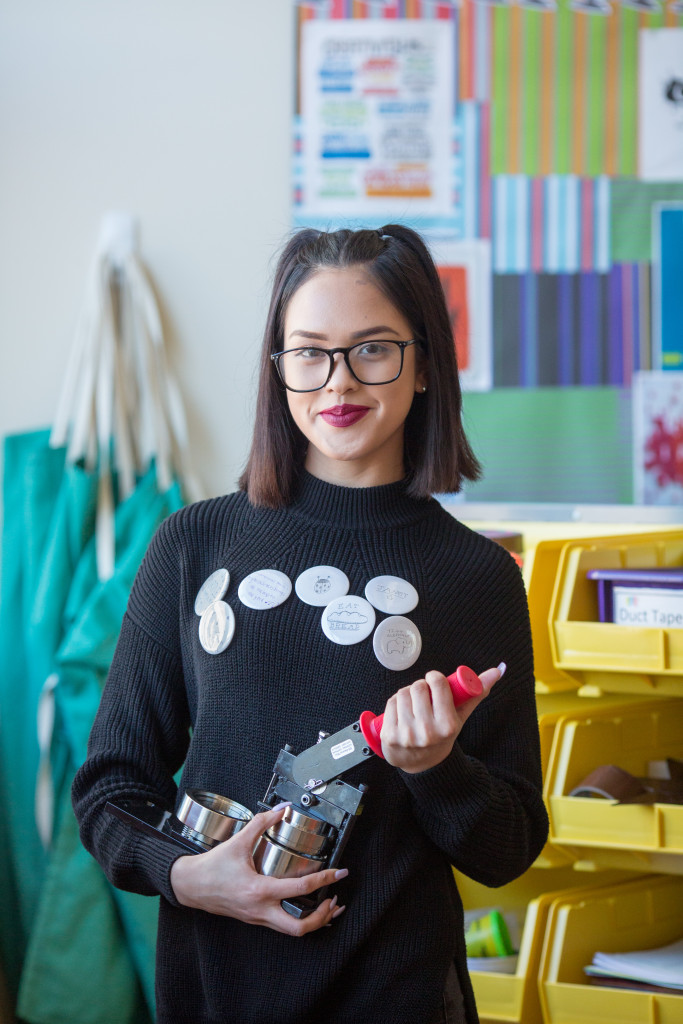 "We do a lot of labs and I love labs," says Janet, a twelfth grader at Capital City. "We feel like real scientists."
Aly, a ninth-grade student, agrees. "Having more interaction with the things you are working with, rather than just doing a worksheet, helps you learn better because you aren't just regurgitating information to fill in blanks," she says.
Most importantly, the hands-on cross-curricular expeditions create a more holistic instructional approach that nurtures students' academic and social-emotional development.
"Sometimes there is a short focus in schools on test scores, but we believe the entirety of what kids need is much greater," Dresden adds. "When kids can see the connections between the things they are learning, it pushes the critical thinking skills and problem-solving skills that are essential for preparing kids for long-term success. … The belief that kids can do real and important work is what guides this … and because the teacher believes it, the kids believe it too."
Capital City is one of seven schools featured in EDUimages, an online gallery of more than 700 original print-quality, royalty-free images of teachers and K–12 students engaged in activities that foster deeper learning. The Alliance for Excellent Education created the gallery with generous support from the William and Flora Hewlett Foundation to demonstrate to school leaders, teachers, parents, and students that deeper learning can succeed in schools of every type with students from all backgrounds. To see more photos from the collection, visit https://images.all4ed.org/.
Kristen Loschert is editorial director at the Alliance for Excellent Education.
Photos by Allison Shelley/The Verbatim Agency for EDUimages.