How Business Leaders Can Help Improve the Nation's Schools

November 20, 2017 10:07 am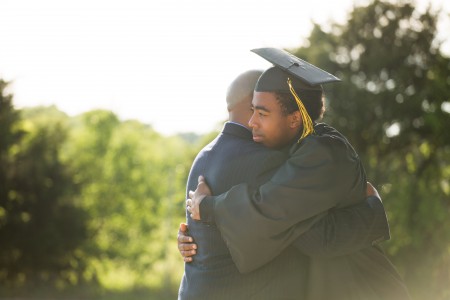 Nationwide, there are more than 6 million job openings according to the most recent data from the U.S. Bureau of Labor Statistics. Far too often, businesses say that there are not enough qualified applicants to fill their openings. Now, thanks to the nation's main education law, there's something that business can do to change that.
By requiring states and school districts to engage a variety of stakeholders, including business, as they develop plans to educate their students, the Every Student Succeeds Act (ESSA) provides an excellent opportunity for the business community. By working with states and school districts, the business community can help to shape policy to ensure that more students graduate from high school with the skills they need. In today's economy, students need content knowledge, but they must also understand how to apply that knowledge across a variety of challenging tasks. They also need critical thinking, communications, collaboration, and other deeper learning competencies.
To help business leaders understand the key role they can play in helping students develop these skills, the Alliance for Excellent Education and the Association of Chamber of Commerce Executives have developed a new fact sheet identifying three key areas within ESSA implementation where business can get involved.
First, business leaders can encourage states to include measures of college and career readiness as one of their indicators of school quality or student success. Examples include the percentage of students who enroll and perform in advanced coursework such as Advanced Placement or International Baccalaureate or the percentage of students who enroll, persist, and complete postsecondary education. Louisiana's ESSA plan includes a "strength of diploma" indicator that measures the quality of a student's diploma while Tennessee uses a "ready graduate" indicator that incentivizes students to pursue postsecondary experiences while still in high school.
Second, business leaders can encourage states to use their Title I school improvement dollars on "high-quality college-and career-pathway systems that bring together school districts, employers, postsecondary institutions, community-based organizations, and intermediaries to help students earn industry-recognized credentials and/or credit toward a postsecondary degree or certificate." Two examples include the Pathways to Prosperity Network and the Linked Learning approach.
Finally, business leaders should examine how well states and school districts measure the performance of different groups of students, especially students of color, low-income students, and other historically underserved students. For example, in Louisiana, schools cannot receive an "A" rating if one or more groups of students are underperforming.
Raising awareness about a lack of qualified workers is important. But actually doing something about it is much more critical.
Download the fact sheet from Alliance for Excellent Education and Association of Chamber of Commerce Executives to learn more about these recommendations and how business leaders can get involved.
To see other ways that business leaders can help more students graduate college and career ready, visit partnerships for postsecondary education and career on DeeperLearning4All.org.