Hooked On Curation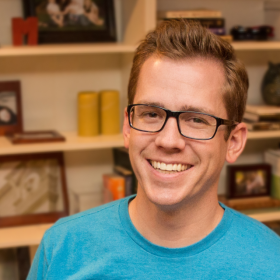 The following post comes from Jeremy Macdonald, a 5th Grade Instructional Technology teacher at Mills Elementary in the Klamath Falls City Schools district in Klamath Falls, Oregon.  
Lately I've been hooked on the idea of student curated content. I believe that too much emphasis is put on adopted curriculums, ludicrously priced textbooks, and a dependence on the "guides" that somehow are supposed to know when and what my students need to know. Pardon my cynicism. I just think that given the opportunity, teachers and students could create vastly richer, more meaningful, and significantly more engaging curriculum through thoughtful curation of content and learning.
What would a school year feel like; look like; progress like if we used inservice days to plan and curate content, resources, and opportunities for our students? While all this is a discussion better had on its own, I at least want to share a tool that you can begin to use with students to start the process of curating.
In the past I've mentioned tools like Evernote, Google Apps, and Snapguide as a way to collect information and share with others. Recently, however, a new(er) tool has (re)caught my eye. Formerly known as Wallwisher, Padlet is a collaborative wall builder. Padlet provides you with an empty wall and you can put anything you want on it. Pretty simple, but quite powerful. I appreciate dynamically simple tools these days (like Haiku Deck or Popplet).
Padlet is literally a blank canvas. I love the idea that they don't give you more than a wall and a few background options. The lack of initial choices empowers the user to find the ways that the tool will best suit them. During my Tuesday night Northwest EdTech OnAir Hangout we talked about Padlet and some simple ways to start using it. In fact, we created one for Tuesday's show — something we plan to do from now on:
The back channel idea wasn't intentional, but it seemed natural. You could easily set up a wall for a class or period and allow students to park questions there for later discussion. In addition to that, you can have students post links or additional thoughts to further the discussion in or out of class. After an activity, lesson, or project, this sort of resource — curated in the moment by students — is invaluable and provides a much richer experience than answering the questions in the chapter review.
You can quickly create walls for all sorts of things:
Word of the Day practice — write a sentence and find/take a picture to match
Collaborative Brainstorm — put down your ideas and share some links
Exit Cards — quick formative check to see what students are getting and what they're not
Portfolio — students post links to digital works
The list can go on forever. One of the coolest examples that I've seen is this timeline of The Odyssey: 
I would take it one step further — have multiple students or groups post their timelines on the same wall and have them discuss the differences. Getting students to think about their thinking is always as plus.
Have I mentioned it works with most browsers? It works on any desktop or laptop obviously, but it works great on the iPad and my Nexus 7. I'd love to hear your ideas or see how you and your students are curating and sharing your learning using tools like Padlet. Let me know in the comments below or you can always find me on Twitter, @MrMacnology.
Jeremy Macdonald is a fifth grade teacher and instructional technology coach at Mills Elementary in Klamath Falls, Oregon. Mr. Macdonald's blog posts appear on the second Thursday of every month. Read his previous posts here. Find more information on Mr. Macdonald on his website at http://www.mrmacnology.com. You can also follow him on Twitter at @MrMacnology.