Heading Back to School – in the Cloud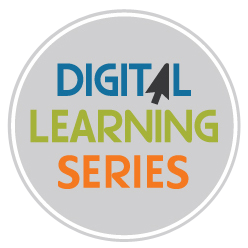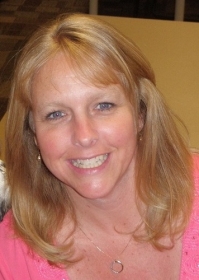 It's Thursday, and that means it's time to talk digital learning! Today's post comes from Robyn Young, the school librarian at Avon High School and the Avon Advanced Learning Center in Avon, Indiana. She is a former Media Specialist of the Year in the State of Indiana.
The start of the school year rolled around faster than ever before, didn't it? I had so many things that I wanted to prepare for the school year, but vacations and sitting around reading good books got in the way. Since I'm a librarian, reading a book is really like working, isn't it? After many years of teaching though, I realized that we need that time off to rejuvenate ourselves. We spend so much of our energy throughout the year on our students that we shouldn't feel guilty for a little relaxation time. However, having said that, summer's over and I'm excited to be back in the swing of things once again.
I'm eager to begin the year because my school is embracing many of the online tools that are available for free to our students. All of our students now have cloud storage, school email, and are using cloud based word processing tools. This is a huge shift from what we have had for our students before and, while the rollout has been interesting and had a few problems, we seem to be mostly up and running with the product. Any time you start something new with 2,700 students and 150 teachers, there are bound to be technical issues, but communicating with your tech department and working together is key. I'm also thankful that we've had extremely responsive tech help, and a few weeks of hassle for everyone usually results in a smooth working environment for years to come.
Whether you are using Google Drive or Office 365, one of the benefits to using any kind of school based cloud storage school-wide is that students no longer have to use flash drives or email themselves or their teacher assignments. Everything can be shared with teachers as needed.
The sharing of the project allows students to get feedback from the teachers on an as-needed basis vs. waiting until the end when the assignment is due. If a student shares the project with the teacher from the beginning, it provides the teacher an opportunity to view the progress of the students and provide help throughout the process. I've used this numerous times with students already as I've had students share their college essays with me or a PowerPoint they were completing as a class project. The product we are using sends me an email each time the work is shared, so it helps to keep track of what I need to do.
As I've used Google Drive for years, this transition has been a very easy one for me, but for many of our students it has really caused them a shift in their thinking. They keep wanting to work on assignments the old way; saving it on a network drive and emailing it to themselves. I find myself struggling with trying to get them to understand how much better this new way is. The explanation that I've been giving them has to do with servers holding the content offsite, but their eyes seem to glaze over when I mention anything like this. Sometimes I feel that they think it just magically goes to their home computer!
I've found that students and teachers are already embracing the use of their SkyDrive, especially as it relates to the forms. I've used them to gather information from my students more easily. I used to give students a handout on the first day that contained their name and contact information. Now it is a form on the website; they complete it and it goes into a beautiful spreadsheet that is all ready for me to use. So easy!
I love that my students have the ability to access their information from anywhere now and I'm excited to see how it will be used. I'm looking forward to the sharing process and how that can be harnessed to allow students to work together. I'll keep you posted on how it goes!
Robyn Young is the school librarian at Avon High School and the Avon Advanced Learning Center in Avon, Indiana. She is a former Media Specialist of the Year in the State of Indiana. Contact Robyn at rryoung@avon-schools.org or on Twitter @ahsbooks . Learn more about Digital Learning Day at http://www.digitallearningday.org and read her previous posts on High School Soup at https://all4ed.org/blog_categories/robyn_young.