Guest Blog: Self-Advocacy and Chronic Absenteeism: A Harder Measure of a "Soft Skill"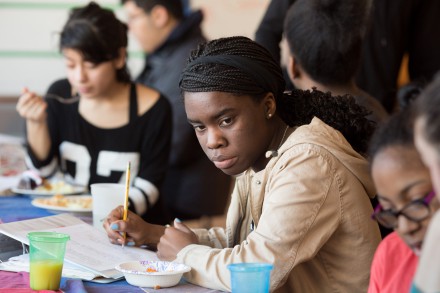 The following blog post was written by Ace Parsi, personalized learning partnership manager at the National Center for Learning Disabilities (NCLD).
Education reformers find themselves in a challenging place. On the one hand, in order to overcome prevailing opportunity gaps, we must do more than focus on the narrow issues of literacy and math. Instead, we must ensure that students develop the range of knowledge, skills, and dispositions that jobs of the future will require.  These skills will matter for all students, whether they have disabilities, are English learners, face poverty, experience homelessness, or belong to none of these student groups.
At the same time, we know that the student subgroups that have been most disadvantaged can be overlooked or neglected when the outcomes we hold ourselves accountable for are not outcomes we can easily measure, such as the quality of student engagement or the capacity to engage in critical thinking or collaboration.  The compromise the education reform community and many policymakers seemingly struck is to emphasize skills that are deemed as "soft skills" in rhetoric and disincentivize them through actual measurement choices.
Two critical capacities have fallen victim to this issue.  Self-determination and self-advocacy skills are associated with students becoming agents in their own education and their lives and effectively advocating for their own rights and needs. For example, in the case of students with disabilities, we know that emphasis on these skills and capacities improves educational, postsecondary education, and life outcomes, but research also highlights that they are rarely fostered or demonstrated in practice. The challenge is that we deny students experiences that are not only good in themselves — such as high school internships — but at the same time we fail to improve some of the "hard" measures we care about, such as graduation rates and achievement.
This is the needle policymakers aimed to thread with the passage of the Every Student Succeeds Act (ESSA) and specifically through ESSA's 5th indicator. They aimed to overcome the persistent complaints that schools are simply "teaching to the test" without backing down on accountability for the success of all students. Whether or not they are successful in threading that needle is a story that's still being written as states work to identify measures that are fair, valid, and reliable and help inform the overall quality of students' experiences.
With this goal in mind, many states have chosen to measure chronic absenteeism as their "5th indicator" — the outcome of students missing at least 15 days of school in a year. Chronic absenteeism is a common-sense measure that relates directly to student achievement and graduation rates as well as to the overall quality of student engagement in a school.  Additionally, while chronic absenteeism is a problem for all students, it is particularly a problem for certain subgroups, including students with disabilities whose rate of chronic absenteeism is 1.5 times higher than peers.
While some factors that drive chronic absences—such as unforeseen health issues—go beyond the scope of students' learning experiences, many others do not.  Including chronic absenteeism as an accountability indicator can help schools focus on a number of issues that relate to the quality of students' learning experiences. When we support students in making active choices in their learning and their lives and more effectively advocating for their needs, strengths, and interests, we can help proactively reverse—or at the very least, help blunt—many of the contributors to absenteeism such as bullying, disengagement, and anxiety.
In special education, facilitating this sense of empowerment is the very foundation of research-based practices to advance student self-advocacy skills and self-determination. Self-advocacy skills, the capacity to understand one's needs and rights and communicate that understanding, contributes to an overall sense of self-determination where students become the primary agent in their learning and lives. Research shows that when students with disabilities develop these capacities, they are more likely to do better academically, make more effective transitions, and have better life outcomes overall.
A primary challenge in helping all students, including those with disabilities, develop self-advocacy skills and self-determination is assuming that students' will develop these skills and capacities without any sort of outside intervention or effort. If we are to prioritize self-advocacy skills and self-determination in emerging education reform efforts, we must be explicit about their development and provide appropriate instruction and supports to students in this area. The National Center for Learning Disabilities' (NCLD) report on fostering self-advocacy skills and self-determination in personalized learning efforts, points to a few key efforts to deliver on these goals:
ACTION 1: Make self-advocacy skills and self-determination critical priorities in education systems. We must communicate and demonstrate which skills are valuable in our education system by prioritizing them throughout, such as incorporating them into teacher preparation and assessments of learning and through associated measures of school performance such as chronic absenteeism.
ACTION 2: Ensure that personalized learning opportunities are designed to maximize engagement of all students, regardless of disability status. Learning choices should be flexible and accessible for all, with a recognition that individuals' strengths and needs differ widely. This can help ensure students are engaged and invested in learning and have a meaningful reason to show up.
ACTION 3: Provide students tangible opportunities and experiences to practice self-advocacy skills and self-determination in their overall educational experience. Students should be taught and encouraged to empower themselves, by understanding their needs and their rights, communicating them, solving problems, setting goals, and engaging in active reflection.
(On June 5, NCLD partnered with the Alliance for Excellent Education on an event about how the report and how personalized learning can provide students greater voice and choice in their learning, including opportunities to advocate for how, where, and when they learn best. Archived video from the event is embedded below.)
Accomplishing these actions will require systemic changes in how we approach and quantify teaching and learning—we must give students a real reason to show up.  What may be stopping us is not a failure of know-how, but a failure of imagination.  We must think about success more deeply and in multiple ways and considering the specific needs of subgroups who are all too often overlooked in education reform efforts.
Ace Parsi is the personalized learning partnership manager at the National Center for Learning Disabilities.
Photo by Allison Shelley/The Verbatim Agency for American Education: Images of Teachers and Students in Action.