Gov. Wise Discusses Future of Promise Scholarship in West Virginia

January 31, 2014 03:58 pm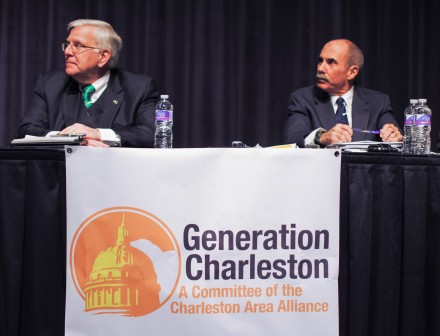 Bob Wise, president of the Alliance for Excellent Education and former governor of West Virginia, spoke on a panel this week to discuss and promote the future of the Promise Scholarship. Gov. Wise signed the Promise scholarship into law during his tenure as governor.
The scholarship, a key component of Gov. Wise's education legacy in West Virginia, is state-funded and merit-based. It originally covered 100% of in-state tuition at West Virginia colleges for high school seniors that met a certain grade point average requirement. In recent years, budget cuts have led to a decrease in the amount of each scholarship awarded.
The Promise Scholarship Forum Panel was sponsored by Generation Charleston and the Young Talent Network of Charleston. Six fellow education leaders joined Wise on the panel, including West Virginia Senator Lloyd Jackson from the State Board of Education.
"People have got to realize that the single best investment they can make is in the Promise… That's why it's so critical that those of you in this room and many others make sure that the legislature and elected officials know how important it is," said Gov. Wise. "The future of the Promise is really making sure that everyone understands the vision of it and the necessity of it."
Read more about the event on The Charleston Gazette.
Categories:
Uncategorized