Core of the Matter: Getting to the Core of the Matter: For Many Schools and Districts, It's Through RTI (#CoreMatters)

February 03, 2015 02:45 pm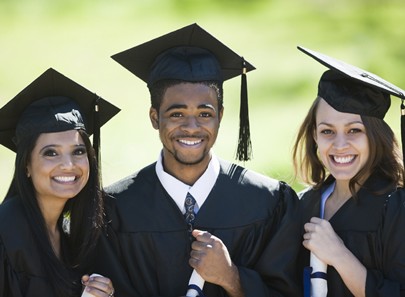 Anyone who has absorbed the Common Core State Standards (CCSS) knows that their full implementation will require a transformation of teaching and learning. The better one knows the standards or the more one has talked with teachers whose practice has been fundamentally changed by them, the more one appreciates the magnitude of the shift in instruction they require—a shift that calls for a greater depth of learning by students and their ability to find and evaluate information, communicate well in multiple forms, work in groups and solve real-world problems.
While this shift will be felt by all students, those who likely will feel it the strongest are those who have had the least exposure to high expectations, grade level content and challenging assignments.  We know that many of these traditionally underserved students are low income students and students of color.
This year, it is predicted that for the first time, a majority of public school students will be students of color. Last week, the Southern Education Foundation announced that a majority of students attending public schools in the United States are for the first time low income. These two demographic realities combined with an appreciation for the depth of learning that the common core state standards requires raises a question central to the future of our nation:  How can schools best support traditionally underserved students to ensure that they master the core academic content and develop deeper learning competencies?   
To dig into this question at the secondary level, the Alliance recently identified schools with high numbers of traditionally underserved students whose performance and improvement over time were strong.  We talked extensively with teachers and leaders in seven schools and districts across five states. When pressed on the question of "how" they were implementing CCSS with fidelity and meeting the challenge of assisting their struggling students, many of their answers were striking in their similarity – they reported that they are using Response to Intervention (RTI)—a multi-tier approach utilizing research-based instruction and intervention, regular monitoring of student progress and use of data to adjust instruction.
RTI models emerged from special education but have been increasingly used in general education where they are often referred to as Multi Tiered Systems of Support (MTSS).  Typically, the approach consists of three tiers:  high quality classroom instruction, screening and group interventions (Tier 1); targeted interventions (Tier 2); and intensive interventions (Tier 3).  That is, rather than provide all students with the same instruction or shuffling those who don't appear to "get it" to pull-out programs, teachers using MTSS tailor their support to each student based on a careful assessment of their knowledge and skills.
In particular, these teachers and leaders described their work to strengthen Tier 1 instruction for all students, ensuring a rich curriculum aligned to the new standards and access to grade level content for all.  They described enhanced use of formative assessment, close monitoring of students, regular meetings to review student data and collaborative professional learning to help teachers identify and implement effective instructional strategies.
We heard from the St. Vrain Valley School District in Longmont, Colorado. They are making a difference using MTSS by changing the mind-set of teachers about how best to support struggling students and by using co-teaching as a strategy to meet student needs in real-time in the classroom. As Regina Rinaldi, Assistant Superintendent of St. Vrain Valley Schools (SVVS) explained,
"I think we have to be honest and start teaching teachers that intervention is their job…. The paradigm where we say 'Send her to someone else' must shift…we've been honest in saying to our teachers, 'You are, you are the one, and we're gonna help you with some tools to be that person…. I'm not finding in my work frankly that pullout or putting students with another teacher provides the same support that I see relationship-wise, work-wise with that core classroom teacher… I think there's expertise that we need to share with our teachers, but honestly it isn't about sending them. It's about meeting their needs right then and there at the road and finding ways and tools to do that."
Embracing this philosophy of MTSS has led SVVS' Skyline High School to move to a co-teaching model.  At Skyline,  fifty percent of the students qualify for free and reduced priced meals and 20 percent of the students are English language learners. Here, the overall four year graduation rate for economically disadvantaged students, Latino students and English language learners has been rising and the overall graduation rate has outpaced district and state averages for the past three years. Initially, Skyline High carried out co-teaching primarily with English language learners (ELLs). An English teacher was coupled with an ELL teacher in one classroom, working together to implement the common core. Their plan going forward is to use this model to aid all struggling students. Skyline High School's principal Heidi Ringer said,
"We've seen some great growth because of that specifically in the English areas.  We expanded that into our social studies department this last year and we're hoping to do that with our special education department next year, so that's been probably one of the biggest things that we've seen and we've seen growth on our state testing for our English language learners this past year."
Curriculum tools that help keep instructional quality high and that are aligned to the CCSS and the new Colorado academic standards have also been important for teachers and districts in the state. The Colorado Department of Education (CDE) worked over two years with district personnel and teachers to develop model curriculum, including locally developed unit and lesson plans. Brian Sevier, Ph.D., Director of Standards and Instructional Support for CDE described the work, saying, "In essence it's taking a two-page map of standards that sequence across a year and building those into 20-, 30-, 40-page units that include differentiation."
With these tools and supports, teachers at Skyline and in St. Vrain are challenging themselves to personalize learning for all students particularly those that are struggling. They are getting to the core of the matter.  Through RTI and MTSS, St. Vrain and most of the other districts we talked to are finding ways to transform teaching and learning.  By digging deeper on this approach, the Alliance hopes to focus and illuminate the discussion about the support and resources needed to ensure that all students, particularly those who have been traditionally underserved, leave high school prepared for the future.
To see Colorado's English Language Grade 9 and Algebra I Curriculum Guides and sample units as well as St. Vrain's MTSS Guidebook, go to:  https://all4ed.org/commoncoreequity/common-core-and-equity-colorado/
For additional artifacts from other schools, states and districts using RTI or MTSS to implement common core and meet the needs of traditionally underserved students, check out the Alliance's Common Core and Equity video series at https://all4ed.org/commoncoreequity/common-core-and-equity.
Elizabeth Schneider is the Alliance's chief of staff and senior vice president of strategic initiatives.