The Daily Dish: #FutureReady Summits Continue in San Francisco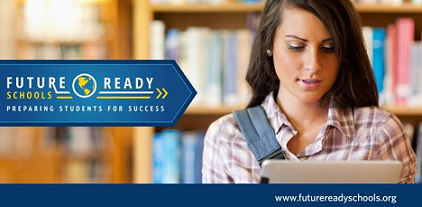 The Daily Dish digs deeper into one of the day's top news stories on K–12 education. Make sure to add High School Soup to your RSS feed for all the latest updates and follow the Alliance on Twitter at @All4Ed for more education news.
Future Ready Summits continue Monday and Tuesday this week in San Francisco, California. Regional educators will gather at the Computer History Museum for the seventh of thirteen summits focusing on helping school district leaders improve teaching and student learning outcomes through the effective use of technology. Before the keynote and workshops began Monday, many were already sharing their excitement for the event.
Jessica Rosenworcel, commissioner for the Federal Communications Commission (FCC) tweeted:
Bay Area bound. Looking forward to #FutureReady at @ComputerHistory Museum tonight.

— Jessica Rosenworcel (@JRosenworcel) May 4, 2015
Robert Pronovost, Science, Technology, Engineering, and Math (STEM) coordinator for Ravenswood City School District in East Palo Alto talked about introducing some of his district leaders to twitter for the tech-based summit:
The @RavenswoodCSD #FutureReady team is ready! Say hello to Twitter newbies, our Supt @ghernandezgoff and Asst Supt of C&I @lmoralesellis!

— Robert Pronovost (@pronovost) May 4, 2015
William McCoy, superintendent of Red Bluff Union Elementary School District in Tehama County, California, was quoted as saying that his district's participation in the summit "helps us maintain and expand the outstanding programs we offer."
Those who attend Future Ready summits have the chance to learn how to successfully implement technology in the classroom from some top experts – including Tom Murray, state and district digital learning policy and advocacy director at the Alliance for Excellent Education. Murray's continued contribution to the conversation on K-12 digital learning was recognized by EdTech Magazine, which named his blog one of the 50 "Must-Read K-12 IT Blogs" of 2015.
EdTech's D. Frank Smith called this year's list the most diverse the magazine's editorial staff has complied since its inaugural list in 2012. Smith wrote, "One of our goals for this year's list was to highlight blogs from a wide range of educators and experts." The list includes blogs from teachers, state technology directors, and school technology departments "help make sense" of the growing education technology world.  
A new survey from the education non-profit SpeakUP is also hoping to help the public better understand the use of technology in the classroom. The national survey included more than 431,000 K-12 students, some 42,000 teachers, and roughly 700 district administrators. Among its findings was that the majority of students surveyed connect the use of technology tools within learning to the development of college, career, and citizenship skills that will empower their future capabilities. But, if a district lacks a strong implementation of digital learning – that empowerment could go to waste.
That's where Future Ready Summits are here to help.
If you're a school district superintendent who wants to attend one of the Future Ready summits, there are still six more between now and August, including the next summit in Houston, Texas May 18-19. See the complete schedule and access registration information at http://futureready.schoolwires.net/domain/15.